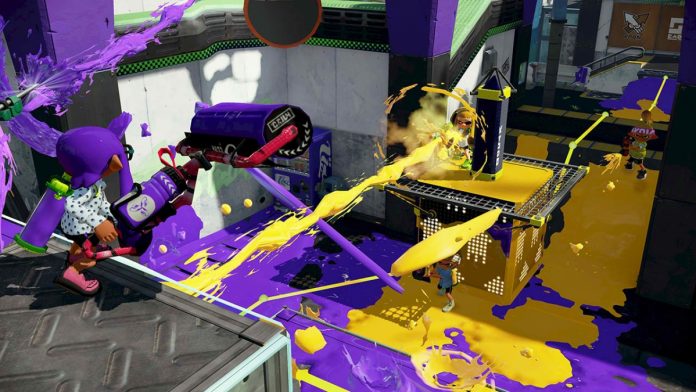 Nintendo's popular shooter for the Wii U console, Splatoon, will be receiving a patch update that aims to rebalance the game system as well as tweak ranking system, stage battles, and many more.
The patch update is set to roll-out to players on October 20. According to Nintendo, there are some major changes that the update will be bringing.
Firstly, there will be adjustments on Main Weapons in the game:
Splattershot, Tentatek Splattershot, Hero Shot Replica, and the Octoshot Replica all had decreased damage from 36.0 to 35.0
The Luna Blaster (Blaster, Custom Blaster, Range Blaster, Range Blaster Custom) will get decreased maximum blast wave damage from 125.0 to 80.0, and limit for maximum blast wave damage to 100.0, even when equipped with damage increasing gear.
The Dynamo Roller and the Gold Dynamo Roller will get increased time of ink refill, and reduced splash damage.
The Slosher and the Tri-Slosher will have increased damage against Rainmaker shields by about 33%.
There will also be adjustments on Sub Weapons:
The Point Sensor will get increased radius for reached area by 17%, but decreased duration of 8.0 seconds form 10.0 seconds.
Special Weapons will be tweaked, too:
The Inkzooka will get decreased fire rate from a maximum cooldown of 0.55 seconds to 0.92 seconds, in order for targets to display consistently.
The Kraken will now require 180p to 200p inked turfs for the Special Gauge to be filled; a period of f 0.75 seconds interval will be added before players can attack again after using the Kraken.
Ranked Battles will be adjusted as well:
For the Splat Zones Ranked Battle, the leading team's Special Gauge will gradually charge when the counter for both teams is stopped. Note that the Special Gauge will charge faster when the counter is active.
The calculation method for gained and lost points when winning or losing a ranked battle will also be rebalanced, compared from the 2.1.0 version of the game.
For the full patch notes, go here.