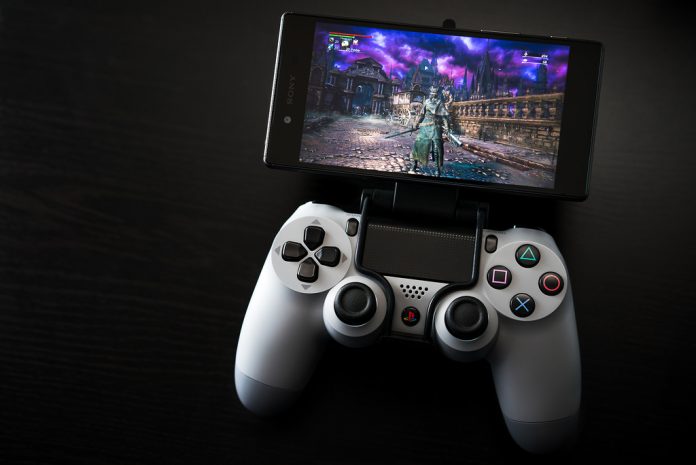 Recently, Japanese company Sony has just announced that the Remote Play feature is now outfitted in two of the company's latest smartphones. Detailed over at the official blog of PlayStation, Sony revealed that the Xperia Z5 and the Xperia Z5 Compact now have the ability to let users keep playing PS4 games on their handphones.
On top of a couple of easy instructions, Sony has also included some tips which read, "For the best experience you'll want to pair a DualShock 4 with your Xperia Z5 by launching the PS4 Remote Play app on your phone and tapping 'Register.' After you've followed the instructions to pair your DualShock 4, tap on 'Next' in the PS4 Remote Play app and wait for Remote Play to connect. If it doesn't automatically connect tap 'Skip' and input the code from your PS4."
This is not the first time that assimilated play for Sony devices has been brought up, in fact it has been around for quite some time around now. It is just that the PlayStation 4 has not been thrown that much in the picture despite being one of the most popular gaming consoles in the market right now.
Apart from the Remote Play, Sony is also reportedly updating PlayStation VR. Website GamePur noted that a buzz has been going around suggesting that the PS VR may retail at around $400. Speaking of Sony's first dive to what seems to be the ongoing trend today in Virtual Reality, VRFocus noted that fans may finally see the device during Sony's panel at the upcoming 2016 Game Developers Conference (GDC) slated to be held on March 15. The event will be hosted by SCE where thay are expected to present the kit for the new device.
The Xperia Z5 line is now available on Amazon, Best Buy and B&H.