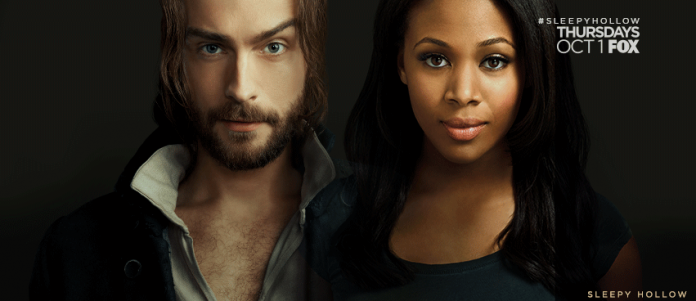 Following the confirmation that Fox has picked up "Sleepy Hollow" for its fourth season, the question of whether it will be the final run of the show or not starts to loom in the minds of its fans.
If Fox Television Group co-CEO Dana Walden is to be asked, her answer would be vague admitting that as early as now, they have not yet ruled out "Sleepy Hollow" will go past its senior year.
"We're not sure if it's the final season or not," Walden revealed via a conference call with regards to Fox's upcoming fall schedule. "There were a variety of factors that led to the end of the season this year. It was not a decision we wanted to make initially. We ended up being put in a situation where that was the decision that needed to be made."
Back in the season three finale which aired last month, the show pulled a jaw-dropping twist which saw the end of Abbie Mills (Nicole Beharie). This leaves Ichabod Crane (Tom Mison) Witness-less and a lot of fans disappointed. Over the weeks following the end of the previous installment, viewers were in an argument on whether Fox should continue making the show or just leave it as it is given that Abbie will no longer be around moving forward.
Furthermore, Walden also acknowledged the outcry from longtime followers of the show who just did not like that Abbie was killed off but also the way she was written out of the story.
"While there was backlash, there was a tremendous amount of enthusiasm about the show coming back and about Tom [Mison] having the ability to be the center of the series and discover new dynamics and new relationships," Walden explained. "It's a very original premise and we felt like it had greater life in it and there was no reason to end it at that point."
Some fans however as still skeptical on how Mison can carry the show alone given that bulk of its success is chalked up to his chemistry with Beharie.
Regardless, it seems like "Sleepy Hollow" has been prepared to move the story further. Showrunner Clifton Campbell has recently shared that they have already peppered plot points towards the end of season 3 which will later be explored.
"Sleepy Hollow" will be back on the airwaves for its fourth season at the midseason mark on Fridays at 9 p.m. EST.