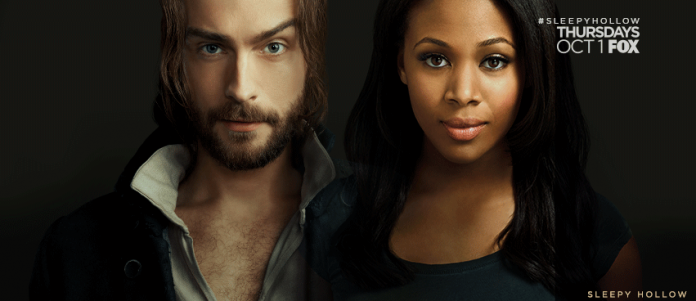 "Sleepy Hollow's" future still hangs in the balance as Fox continues to be mum when it comes to another season for the supernatural drama. Despite this, rumor has it that the cable channel is just taking their time in announcing the eventual order for another season of the show.
"Sleepy Hollow" pulled the biggest shocker of the series so far by deciding to kill one of its main leads, Abbie (Nicole Beharie) during the show's season 3 finale. Vulture points out that the imminent death of the Witness has been teased in episodes prior to the season ender. Instead of giving air time to Abbie, the show subtly panned the attention to Ichabod's (Tom Mison) narrative via delving into his relationships with his wife Katrina (Katia Winter) and devil son, Henry Parrish (John Noble).
Furthermore, Beharie has reportedly left the show months before her character ended up being dead in the finale. Speculation has it that the departure was rooted on the 31-year-old's disappointment in terms of the plot that the show has been following.
Some fans of "Sleepy Hollow" were not happy about how the show's sudden decision to kill Abbie especially when the character still has a lot of loose ends, story-wise. The ongoing debacle about the discrimination about people of color in Hollywood was also raised as one of the potential reasons for letting go of Beharie. But despite the deteriorating ratings and backlash, it seems like Fox has no choice yet but to green light another season to fill a gaping hole in their primetime lineup with "American Idol" already going off the air.
Meanwhile, Fox, as well as Showrunner Clifton Campbell, released an official statement regarding the shake-up in the show as well as an update to where "Sleepy Hollow" will go past season 3.
"The [season] finale featuring the tragic death of Abbie Mills was a very dramatic ending and a bold move for the show, but 'Sleepy Hollow'has always been known for its shocking finales," Campbell and Fox stated via The Hollywood Reporter.
"We feel we provided a wonderfully poignant conclusion for Abbie and showed some of the best moments between the Witnesses that we've seen onscreen. We thank Nicole Beharie for bringing Abbie and 'Sleepy Hollow'to life. We are currently discussing season four, and should the series be picked up for another season, we have some exciting scenarios and new avenues we want to explore."