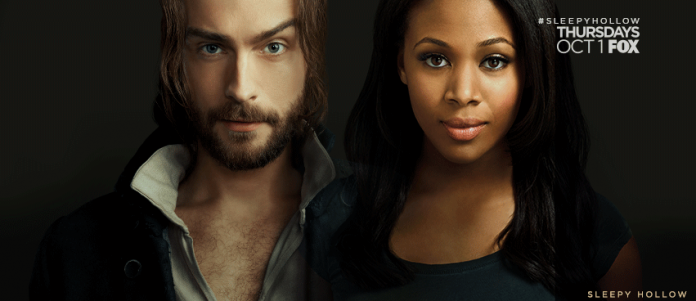 Spoilers have it that when Fox's science fantasy series "Sleepy Hollow" returns for season 3, viewers will see a new character alongside the familiar ones.
According to TV Line, Dr. Japeth Leeds is bound to make his presence known to the residents. He is described as a "handsome, twisted, mysteriously brooding genius" and the greatest rival of founding father, Benjamin Franklin when it comes to alchemy.
During the course of his career, he turned his passion to the dark arts. While experimenting on something, it suddenly backfired resulting to the creation and his transformation to the Jersey Devil.
Design N' Trend reported that the touted new villain that may wreak havoc in Sleepy Hollow is the famed legendary creature from New Jersey. It is said to have kangaroo-like features with the head of a goat, leathery wings similar to bats, clawed hands, hooves, and a forked tail. When it moves, it acts very quickly, and it also emits a blood-curling scream.
Meanwhile, when it comes to the show's protagonist, it is predicted that Ichabod Crane may reveal his true feelings for Abbie Mills, following the latter's disappearance.
"I don't think there's ever been a question that he's in love with her… But I don't think that anybody who looks at the two of them, particularly when they are looking at each other, can't see the unquestionable depths of their love for each other," showrunner Clifton Campbell shared.
When asked if Abbie will be able to survive being absorbed inside Pandora's evil tree when the orb exploded when it cannot contained the power of Anubis, "The astute viewer will notice that there have been things about the tree, the lair and the story we've been telling in the first half [of the season] that will suggest what fate Abbie may have met," he ominously replied.