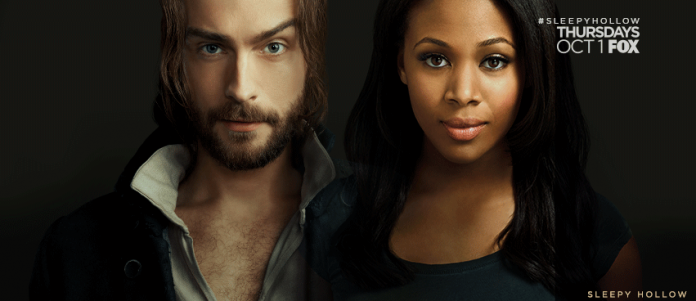 When the story of Abbie and Ichabod continues in season 3 of Fox's hit supernatural fantasy series "Sleepy Hollow," viewers may see what happened to Abbie and Jenny Mills' father.
According to TV Line, fans may remember that their father, Ezra Mills, left his family when his children were still young apparently due to his inability to handle his wife's mental health condition and its increasing instability. However, there seems to be more to the narrative than what meets the eye, and this will be tackled with the portrayal of "NYPD Blue" alum James McDaniel.
"I think the hardcore fans have always wondered about Dad. There was a picture painted of him early on that was the guy who ran off, who couldn't deal, and who fled. It's very nice to find that that's not necessarily true, and the part of it that is true is much more realized in the back half [of the season]," showrunner Clifton Campbell teased.
Executive producer Albert Kim added, "He's been a figure of mystery for both Abbie and Jenny for most of their lives. When he returns, it will be clear for the sisters how much is missing from his perspective."
He is also said to be aware that one of his daughters has been foretold biblically as the witness to the apocalypse, but it does not necessarily mean that he has a tendency towards the occult as more of their family's past will be unveiled in the narrative.
It will also be interesting to find out what his reaction will be upon finding out that Abbie seemingly perished during the midseason finale when she saved her sister and Crane.
Season 3 of "Sleepy Hollow" returns to the small screen on Feb. 5 at 8 P.M. as it has been moved from its Thursday spot to Friday.