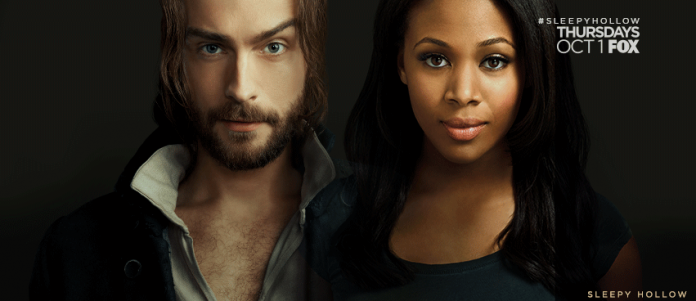 Fox has picked up "Sleepy Hollow" for a fourth season amidst lingering backlash on Abbie Mills' (Nicole Beharie) sudden death in season 3's finale last month.
The cable network has ordered another serving of the supernatural drama television series which means that it will continue the adventures of Ichabod Crane (Tom Mison) even without his trusted partner. The procedural has wrapped its latest offering by pulling out a big shocker when it decided to kill one of its main leads. The twist did not sit well with a couple of loyal fans of the show that some of them want Fox to leave the show as it was.
However, there are speculations that Fox did not much have a choice but to order another serving of the show given that its long time running "American Idol" has just retired after 15 seasons. The show has suffered a decline when it comes to viewership ratings but compared to its debut season, "Sleepy Hollow" continues to have a steady pack of followers who tune in every episode.
Regardless, it seems like the "Sleepy Hollow" team is ready heading into another season. Showrunner Clifton Campbell revealed that they have peppered in possible plot points towards season 3's end.
"That's our way in to a Season 4 that looks forward to the different understanding about what being a Witness is all about," Clifford told TV Line regarding the mysterious group that Ezra divulged to Ichabod in front of Abbie's graveyard in season 3's finale.
"We ran the clock out on both Abbie's Witness relationship and how she was instrumental in bringing Ichabod into this world, and understanding and giving context and framing to what it meant to be a Witness. Then her job was done, and she did what all Witnesses apparently do, which is to pass the essence of their soul on through the bloodline," he added.
What is still unclear now is whether season 4 will be the last of "Sleepy Hollow" as a huge part of the success that kicked off the three past installments of the show is the chemistry between Beharie and Mison. As of now, no comeback date for the show has been confirmed.