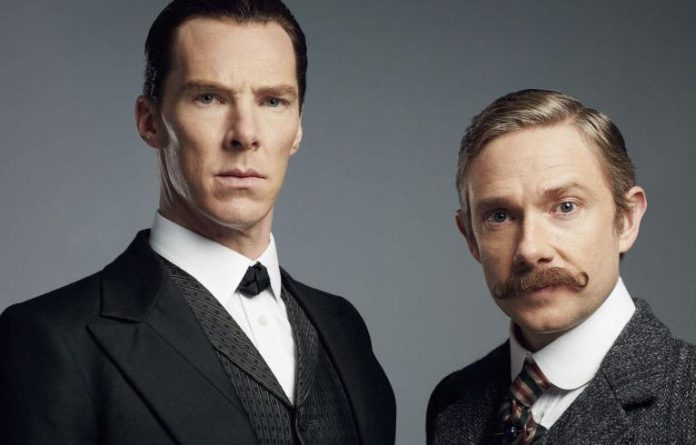 In light of the nearing Christmas special of BBC-produced TV series "Sherlock," a series of interviews with the main leads as well as other major players behind the camera were published.
It turns out that a handful of journalists were invited to the set of "The Abominable Bride," while the cast was still shooting in Bristol earlier this year. Moreover, a round table discussed was conducted, so reports can ask questions to the cast and crew.
Benedict Cumberbatch, who plays the title role, expressed his excitement in playing the same character but in a different era. The Academy Award nominee said that he welcomed the role because it gave him the opportunity to cut his hair and slick it back instead of the curly ones he sports in "Sherlock."
"It's so nice to play him in his era. The things that are slightly more heavy-lifting in the modern era in that there's a man clearly slightly out of his time, it's put him back in the era that he's written in originally, it's a joy. It feels easier to a degree. It's just things that I tried to impose a little bit on our modern version, things like physicality, stature, a lot of that's done by the body of the clothing and collars and the deerstalker and cape, so that's an absolute delight. Yet it doesn't feel like clich because you're functioning in them rather than quoting them. You're not just bringing them out, they were functional in that era, they were de rigeur items of fashion which have just become iconic for him, but also very useful," the British actor elaborated.
On the other hand, Martin Freeman, who plays Sherlock's trustee partner, Dr John Watson, said that the cast had to do some adjustments with speech and movements given the difference in time frame. In terms of clothes, "The Hobbit" actor expressed his frustrations regarding not being able to dress alone. He even joked about it saying maybe that is the reason why people from the Victorian times needed butlers.
"Sherlock: Abominable Bride" is set to premiere on New Year's Day in BBC One.