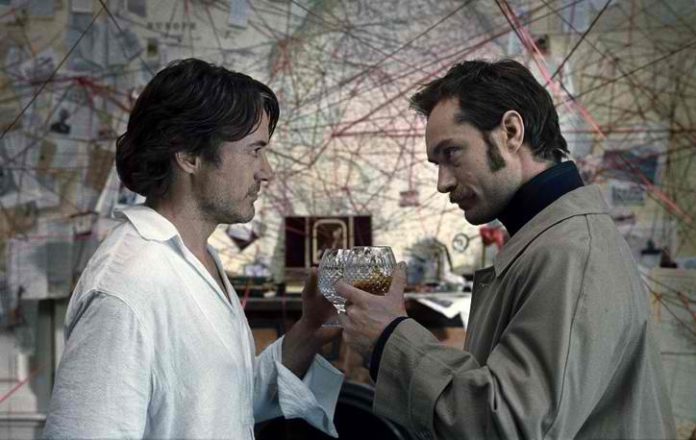 Robert Downey Jr.'s Sherlock Holmes might be coming back for a third adventure sometime soon!
Finally, after almost four years since the last film, producer Lionel Wigram and Director Guy Ritchie have revealed that the third Sherlock Holmes movie is currently in the works. With the duo currently busy promoting their latest film, The Man From U.N.C.L.E., IGN had the chance to talk to them about the future of the big screen adventures of the world famous sleuth.
"We're working on a Sherlock Holmes 3 script," Wigram explained. "I think we would all love to do one if we could come up with something that really was really going to knock it out of the park and was going to be the best of the three. So we're working on that it's quite hard to do."
Naturally, when asked if Robert Downey Jr. and Jude Law would be reprising their roles as Sherlock Holmes and Dr. John Watson, respectively, Wigram enthusiastically replied with: "Very. Very."
The big screen films of Sherlock Holmes stars Robert Downey Jr. as the titular world famous master detective, Jude Law as Dr. John Watson, and Rachel McAdams as Irene Adler among others.
The first film, released on December 25, 2009, had a total worldwide box office record of $524,028,679. The first film had the dynamic duo face an enemy that had come back from the dead, Lord Blackwood, with the intention of bringing down the whole of England.
The second film, Sherlock Holmes: A Game Of Shadows, saw Holmes and Watson face-off against the arch-nemesis of Sherlock HolmesProfessor James Moriarty. The second film was released last December 16, 2011, and had a total worldwide box office record of $545,448,418.