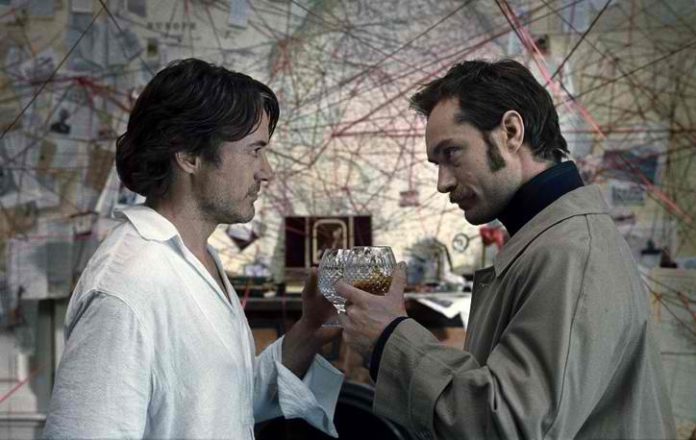 The much awaited "Sherlock Holmes 3" film might happen, and it might be this year.
According to latest rumors, "Iron Man 3" co-writer Drew Pearce had been working on a screenplay for the film. Now, in an interview with Shortlist, film main star Robert Downey Jr. revealed that the film is indeed happening, and they are planning on making it a reality as early as this year.
"We're talking about it now," the actor said. "I can't wait. I know Guy Ritchie loves me as much as I love him and he damn well should. When we're making those 'Sherlock' movies it is off the hook. We'll attempt to make one this year. It really is a big deal to go and do those movies. I'm tired all the time, but I'm excited about it."
The script, based on what the producers would want, would be better than the first two films. "We're working on a 'Sherlock Holmes 3' script," film producer Lionel Wigram explained, in a previous interview with IGN last year. "I think we would all love to do one if we could come up with something that really was really going to knock it out of the park and was going to be the best of the three. So we're working on that it's quite hard to do."
To recall, the first "Sherlock Holmes" film was released in Christmas of 2009. It was able to raise a total worldwide box office gross amount of $524,028,67with $209,028,679 on local ticket sales in the U.S. and $315,000,000 on combined international sales. The first film's plot revolved around the sinister plan of Lord Blackwood in destroying England.
The sequel film came two years later in 2011 and was titled "Sherlock Holmes: A Game of Shadows." The film featured the classic showdown of Holmes with his long time and most cunning rival in the canon of storiesthe equally brilliant Professor James Moriarty, which was played by Jared Harris. While the sequel attempted to be bigger in scope and featured a classic fan-favorite villain for the popular and iconic detective, the film was not able to perform as well as the first film did in the U.S. It did, however, grossed more overall compared to the first film. The sequel film had a total box office record of $545,448,418, with $186,848,418 from domestic ticket sales, and $358,600,000 from international sales.