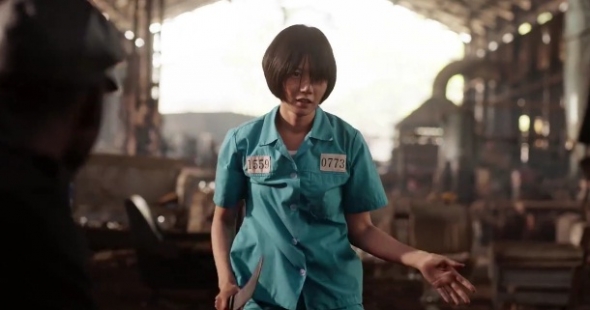 Rajan Rasal was the poster boy of a patient and loving partner to the character Kala, but it seems that a new side of him could be explored in Sense8's second season.
It is possible that the second season of Netflix's science fiction series could show Rajan finally showing a "dark side" of himself, as the actor playing the character, Purab Kohli, has expressed interest in exploring more of his character beyond the suspiciously perfect image that he portrayed in Sense8's first season.
Christian Today speculated that Kala's romantic attraction to the sensate Wolfgang, played by Max Riemelt, could be the catalyst for Rajan finally showing the other side of his personality.
News Everyday also noted that the conflict between the three could be a major plot point for the new season. Wolfgang had advised Kala to go through with the engagement with Rajan at the end of the first season, even though she clearly has no feelings for her fiance back in India.
An interview with the actor seemed to indicate that Rajan's strong feelings for Kala may well lead his character to going over the edge especially if he finds out about Wolfgang.
"Love is a strange thing… and Rajan surely feels a heavy surge of it for Kala," Kohli told News Hub.
In the same interview, Kohli admitted that he finds his own character's nearly perfect image as suspicious, an observation that he shares with many fans of the series.
"I absolutely agree, he's too good to be true and I'm hoping he reveals some shades of grey in the seasons to follow…. It amazes me how he finds positivity in all the signs that would actually point in an opposite direction," the actor said in an article in Ecumenical News.
This, the actor said, is why he wants Rajan to be explored more in the second season.