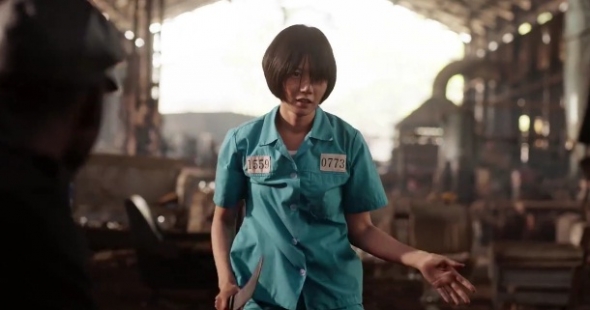 A second season for Sense8 will be coming mid-2016, but rumors are already going around the internet regarding the possible storyline of the sequel.
Sense8 season two is said to focus on the story through the eyes of Rajan (Purab Kohli) and Riley (Tuppence Middleton) and the themes of love and loss. Rajan and his fianc, Kala (Tina Desai) will be encountering problems in their relationship, with Kala growing closer to Wolfgang (Max Reimelt) instead. Flamed by the fear of losing his fianc, Rajan turns into a person of evil and hate, notes Christian Today. He may turn into a villainous character in season two, but it is still uncertain at the moment whether the couple will restore their relationship further on in the season. On the other hand, Riley will struggle with her growing love for Will (Brain Smith), but Ysra warns her of falling in love with someone within the cluster, saying "This is very dangerous. Love inside a cluster is pathological," notes News Everyday.
Meanwhile, an exclusive interview by Assignment X with J. Michael Straczynski brought up the concept of clusters in the story. The news portal asked Straczynski if the Sense8 thinks of their clusters as their own family, not minding others, or more of being part of one cluster but recognizing other Senes8s outside. Straczynski replied "I think it's both. Some of them will be more [attuned to the commonality of being in a cluster], some will say, "I'm hiding out, don't reveal me," the value of not being seen. So not all Sense8s will be naturally good people. Some people with that ability might not be the best people. So there's a whole range of them."
Sense8 is an American science fiction and drama television series revolving around the story of eight strangers from different parts of the world who became linked mentally and emotionally. Regardless of its fictitious nature, it also touches upon real world issues such as politics, religion, identity, sexuality, and gender. After airing 12 episodes for its first season, the show was renewed for a second installment last August, and is set to air on 2016, possibly around summer or fall timing.