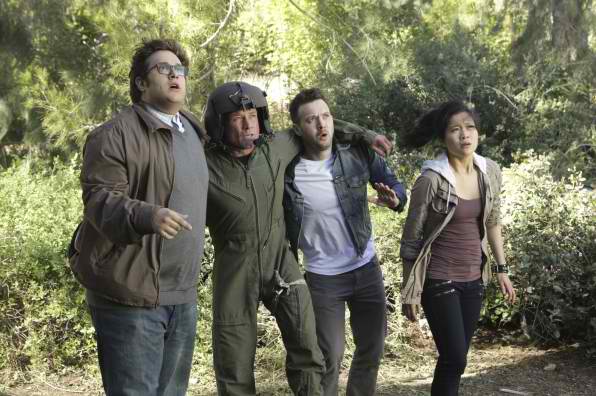 Yet another new actor will be joining the cast of Scorpion for their much-awaited second season!
Travis Van Winkle of The Last Ship will be joining the cast of CBS Scorpion for its second season.
According to a report by Entertainment Weekly, Van Winkle will take on the character of Ensign Nathan Hall, who will be getting into conflict with Walter and the Team Scorpion. The character is described as someone who is "smart, loyal and determined, with a true respect for Team Scorpion and the job they do."
Van Winkle's Ensign Hall will be making his appearance on the fourth episode of season two.
Another previous addition to the cast was "Kiss" lead singer Gene Simmons, as he was previously revealed at Comic-Con to be making a cameo in the season two premiere. The announcement was made by the show's Executive Producer, Nicholas Wootton, at the event.
Scorpion will also be getting a 90-miunte episode on October 26, right after the premiere of Supergirl on CBS. The said extended episode will air from 9:30 p.m. to 11:00 p.m.
The second season is said to continue to have the characters of Walter (played by Elyes Gabel) and Paige (played by Katharine Mc Phee), and Happy (played by Jadyn Wong) and Toby (played Eddie Kaye Thomas) still have a hard time figuring out their feelings for each other.
"I love the fact that these guys have no idea how to navigate their love lives," actor Eddie Kaye Thomas said. "It's something we can all relate to. You're seeing a lot of our real-life relationship with how we mess with each other."
The second season will follow the events of the finale of season one, where Walter is put into a deep sleep induced by morphine, as his life hangs in the balance.
Scorpion returns on CBS September 21.