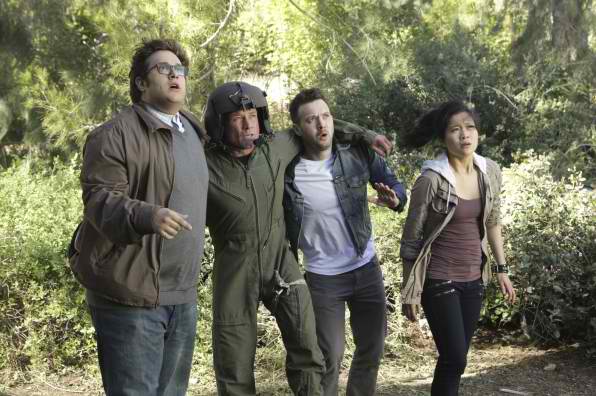 CBS's action drama show Scorpion, will be back for second season on September 21 with the addition of a new recurring character to be played by actress Alana de la Garza.
The alum of ABC's defunct drama series Forever, will play the new Head of Homeland Security described as "smart, tough and driven" by Deadline, which first announced the news.
The report said that she will make sure that the Scorpion team will become successful in all of their endeavors. However, it remains to be seen if her intentions are for the team or solely for herself.
Her character will replace Homeland Security Director Merrick who transferred Cabe to Pomona airport for a desk job. It can be recalled in the in the Season 1 finale, Cabe was shown quitting.
The report also revealed that the new season's premiere episode will show Cabe working as a Hollywood technical advisor until Garza, the new head, summons him back to the team as Scorpion team's liaison.
Meanwhile, in a separate report by Deadline, the finale for the last season reportedly landed as the second most watched show during that week due to its high rating with 10.42 million viewers.
The show which is based on the real life adventures of Walter O' Brien, revolves around a group of geniuses who solve threats to society. It stars Elyes Gabel, Katherine McPhee, Eddie Kaye Thomas, Ari Stidham, Jadyn Wong and Riley B. Smith.
It is produced by O'Brien, Alex Kurtzman, Roberto Orci, Nick Santora, Nicholas Wootton, Justin Lin, Heather Kadin and Scooter Braun.
According to Wootton, Season two will shift its focus to arc storylines and not on the usual weekly adventure challenge.
"I think what we may have going into next season is more arcs. We'll be able to look at an entire template and we'll be able to plan those things out a little bit more than we did this year, because we really only had the first thirteen planned, and then we moved on once we knew that was coming up," she said in a Christian Post report.