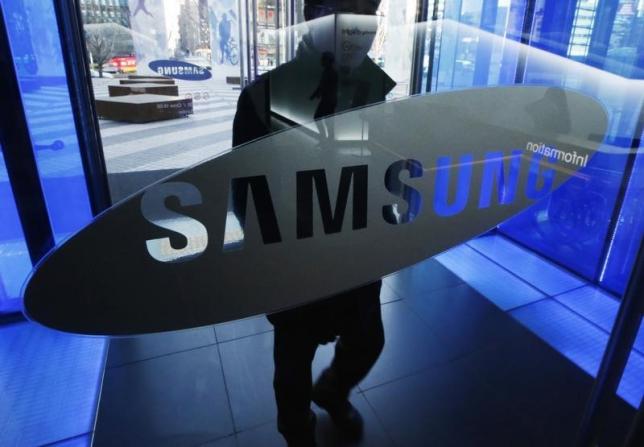 Samsung is reportedly working on a new tabletand it's bigger than anyone may have ever seen.
According to a report by Hot Hardware, the South Korean tech giant is currently in the works for a huge tabletone that has an 18.4-inch wide screen display. This massively huge tablet, with only a model name of SM-T670, is reportedly coming running under an octa-core Samsung Exynos 7580 processor, and packed with 2GB worth of RAM, as well as 32GB worth of built-in internal storage. Unexpectedly, this new tablet may come with support for an external microSD card expansion of up to 128GB. It packs a lot of power with a 5,700mAh battery.
Despite its massive display, the rumored SM-T670 reportedly only has a fixed 1920×1080 HD resolution. As for its camera, it is reported to sport an 8 megapixels rear-facing camera andoddly enough for its sizea front facing camera of 2.1 megapixels value. As per the latest report, the rumored tablet boots on Android Lollipop 5.1, but may come running on Android Marshmallow 6.0 instead, depending on its release date.
A second 12-inch tablet is also rumored to be coming from Samsung on an indefinite time. This one, on the other hand, is more toned-down when it comes to size, as reports said that this other upcoming tablet is aimed to go in competition against Microsoft's Surface Pro tablet PCs.
No release date window or price range is available for the two upcoming tablets form Samsung as of the moment.
In other Samsung news, Samsung recently launched their new promotion program, the Samsung Ultimate Test Drive. The Ultimate Test Drive program allows iPhone users to try Samsung products for only $1 for a span of thirty days.
"For just one dollar, you can try one of our latest Samsung phones for 30 days with no obligation," Samsung said. "Your test drive kit will come with the phone of your choice, an activated sim card, and a step-by-step guide to help you start your test drive."
To participate in the Ultimate Test Drive program, iPhone users need only log in to the official promotion website through their iPhone. They must also be 18 years of age and above, and must have a credit card active since it will be the one serving as a security in case of theft and/or damage caused by the participant.
However, less than a day following the announcement of the promotional program, Samsung immediately announced that they are already out of phones that can be distributed for the program.
"Thank you for your interest," they said. "Due to the overwhelming demand, we are temporarily out of test drive phones. Please keep checking back for available phones."