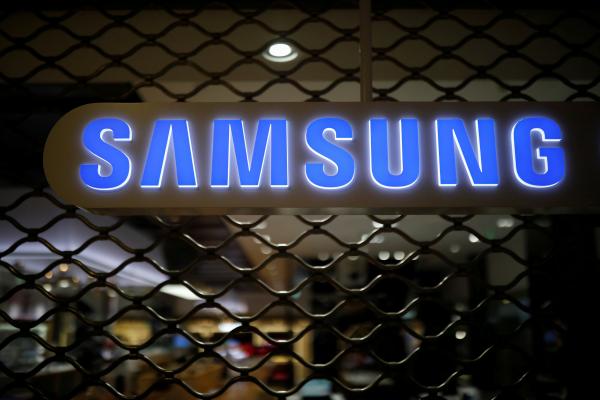 The specifications of the upcoming Samsung Galaxy S9 and S9 Plus have leaked online, revealing the new Samsung flagships' competitive technical details. Meanwhile, a photo of the upcoming phones has also been inadvertently leaked by Samsung itself.
The technical details of the new Samsung Galaxy flagship phones were leaked by various online sources, which revealed that they would feature a powerful octa-core Qualcomm Snapdragon 845 processor and up to 6 gigabytes (GB) of random access memory (RAM).
The screen of the new phones will continue to be Infinity Edge displays, but this time, they will have fractionally smaller bezels compared to the bezels of the predecessor phones Galaxy S8 and S8 Plus.
The Samsung Galaxy S9 gets a slight increase in battery capacity and will boast a 3200 mAh capacity. The larger phone, S9 Plus is expected to have a larger capacity thanks to its bigger frame.
The headphone jack will remain present in the new phones, which is proof that Samsung remains faithful to the reliable wired audio connection instead of the more complicated wireless setup found in rival phones like the iPhone and Google Pixel 2.
Earlier this year, Samsung introduced dual cameras to its Galaxy Note 8 premium smartphone. The Galaxy S9 Plus follows suit with a dual rear camera setup of its own. However, the smaller Galaxy S9 will remain with a single lens rear camera. For both models, the rear cameras will be repositioned centrally, along with the fingerprint reader and heart rate sensor.
Meanwhile, Samsung's own music app Soundcamp has been using an unannounced handset in its screenshots. This mysterious phone resembles the early renders for the new Galaxy phones and is now believed to be an inadvertent leak of the upcoming flagships.
The Samsung Galaxy S9 and S9 Plus are expected to be unveiled as early as February and released to the market by March. This will be a full month earlier compared to the release of the Galaxy S8 and S8 Plus earlier this year. With the early release, Samsung hopes to present a worthy challenger to Apple's iPhone X.