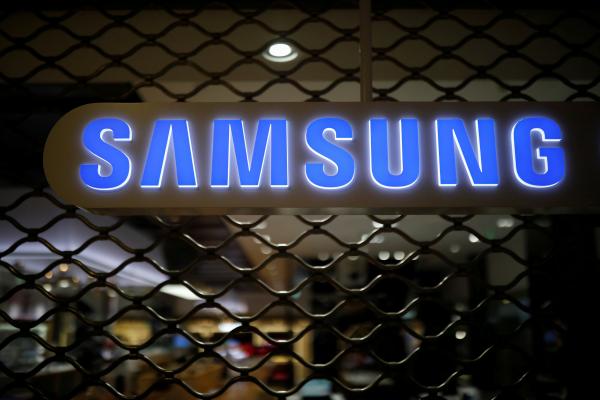 More leaked images of the highly anticipated Samsung Galaxy S9 have surfaced, showing the first indications that the flagship phone will be retaining the headphone jack, which has been removed in the latest releases from competitors Apple and Google.
The leak that confirmed the existence of the headphone jack in the Galaxy S9 comes in photos of a new Samsung accessory called the DeX Pad, a dock that expands the connectivity options of the smartphone. In leaked photos, the Galaxy S9 is shown connected to the DeX Pad, with the phones headphone jack visible in its location at the bottom of the handset.
The DeX Pad facilitates connections between the Galaxy S9 and a monitor, allowing the phone to function more like a personal computer. The docking station will include additional USB ports, as well as a full-sized HDMI port. The dock uses a USB-C connection to power itself and the docked phone.
The leak of the DeX Pad was revealed on Twitter by Evan Blass, a source famed for the accuracy of his leaked information surrounding smartphone products.
While all of Samsung's previous flagship releases have included the headphone jack, its inclusion in the Galaxy S9 was subject to doubts, as the upcoming phone is set to compete against the likes of the iPhone X, Google Pixel 2, and Huawei Mate 10 Pro, all of which are doing just fine without the aging hardware.
Aside from the headphone jack, the leak of the DeX Pad confirmed that the Galaxy S9 will also retain the Bixby button located below the volume rocker on the phone's left side. The button is dedicated for Samsung's voice assistant software Bixby, which has not been well received by users. However, it appears that Samsung is committed to Bixby and will most likely roll out improvements to the software assistant.