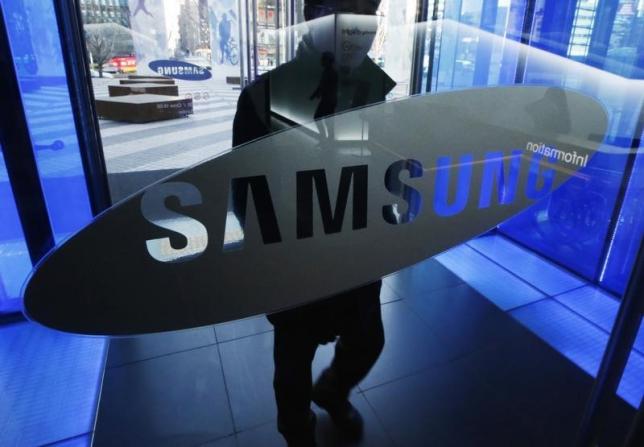 The long rumored Samsung Galaxy S7 will reportedly have a new type of USB port that will support faster charging and faster data transfer.
According to a report by Sam Mobile, sources are said to have confirmed the presence of the USB Type-C for Samsung's upcoming flagship phone. The USB Type-C is the latest version of the USB that allows connecting in either way possible, unlike the older version. It also supports faster charging time, as well as a data transfer rate that is faster compared to a USB 3.0 technology.
Previous rumors had it that leading interface company Synaptics is currently in partnership with Samsung to incorporate the ClearForce pressure-sensitive display technology in the Galaxy S7 smartphone.
Similar to the Apple iPhone 6s and 6s Plus 3D touch, and the Huawei Mate S Force Touch technology, the new ClearForce allows more custom commands according to the user's swipe, touch, press, hard press, and similar touch actions.
As for earlier reports, Samsung was said to be releasing the Galaxy S7 with two models on launchmuch like what the company did for the current Galaxy S6 flagship series. One Galaxy S7 model will have a flat display and a model number of SM-G930, and the other will feature a dual-curved screen, and a model number of SM-G935. As of the moment, confirmed markets for the Samsung Galaxy S7 models include the US via Cricket, AT&T, MetroPCS, Sprint, T-Mobile, US Cellular, and Verizon, Canada via Bell Mobility, China, Europe, and Korea via KT, LG Uplus, and SKTelecom, though it is expected that it will eventually launch on all current Samsung markets around the world.
Called by the codename Project Luckyrumored to be due to the reason that Samsung was the first manufacturer to get their hands on Qualcomm's newest Snapdragon 820 chipthe two smartphones are also called the Hero and Hero 2 respectively. It is expected that Samsung will be releasing their next flagship with two variantsone running under their own Exynos 8890 chip, and the other under a Snapdragon 820 chipset. The device may also run under the rumored powerful new Exynos M1 chipset currently in the works by the company.