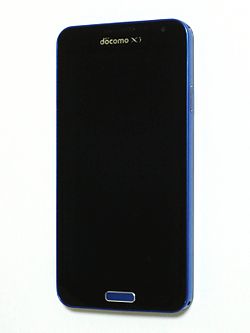 The Korean Mobile Giant, Samsung, has released a new mobile series to target the market of people who do not want to spend a lot of money on devices.
Last February, the company revealed Galaxy J, a series of low-end smartphones, with Galaxy J1 being the only official handheld device. To expand the line, Samsung is also producing two mid-range handsets called Galaxy J5 and Galaxy J7. These devices will be made available on the market in the coming months.
According to Ecumenical News, after having Bluetooth Certification last April, both the Dual Sim Galaxy J5 and Galaxy J7 have been certified by TENAA, a certification authority in China. Based on the listing, both mobiles will launch on China Mobile.
The certification has revealed key specifications of each phone with only small differences.
Both made with plastic, Galaxy J5 with model number SM-J500F, will feature a 5-inch HD screen while Galaxy J7, with model number SM-J700F, will have a slight bigger screen of 5.5-inch, 720p (1280 x 720) TFT panel. Galaxy J5 will be powered with 1.2GHz octa-core processor running on 2,600 mAh battery, while Galaxy J7 with 1.4GHz octa-core processor running on 3,000 mAh battery. Both models will be paired with 1.5GB of RAM and 16GB of internal storage, both are expandable up to 64GB of memory with a microSD card.
When it comes to cameras, Galaxy J5 will feature 8-megapixel rear camera with CMOS sensor, partnered with 5-megapixel front lens. Galaxy J7 will produce crisper photos with its 13-megapixel back lens and 5-megapixel front shooter. Both devices will run using Android 5.0.2 Lollipop.
Based on Itech Post, when certified by TENAA for the use of People's Republic, it usually does not take long for a device to hit the market. People looking for more affordable phone options should expect both models to come out soon.