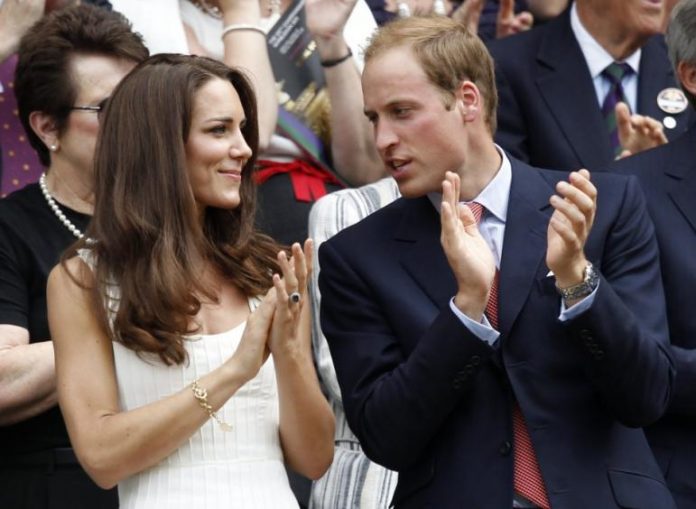 Kate Middleton, the Duchess of Cambridge will take over Queen Elizabeth's patronage at the All England Lawn Tennis and Croquet Club.
The International Business Times reports that the Queen, who will be celebrating her 90th birthday in April, has turned over her responsibilities to Princess Kate, 34. The sports club hosts the Wimbledon championships, which Kate, an avid tennis player herself, attends with husband Prince William to cheer on the pros, like homegrown talent Andy Murray.
Kate, who has been a member of the All England Club since 2013, fits the responsibility handed over by the Queen who's had 64 years of loyal patronage.
"There have been discussions, but the Queen is mindful that she does not want organisations with which she is associated to think that when she turns 90, that's it it's goodbye. That will not be the case at all," a Royal source told Sunday Times.
Prince Harry, 31, on the other hand, will be patron of the Rugby Football Union, which he has been supporting since 2010. The Queen has held the patronage for 65 years.
According to a spokesperson from Buckingham Palace, the Queen will be reassessing her commitments to 628 organizations and charities this year.
In other news, both Kate and Harry, along with other royals Prince William, Prince Charles and the Duchess of Cornwall, will be featured in a documentary on the Queen's "life and reign" set to air exclusively in May on U.K.'s ITV to mark her 90th birthday.
"We've been fortunate to have the participation of so many members of the royal family to mark this historic milestone in the life of the Queen," said Nick Kent, executive producer for Oxford Film and Television, in a statement on Monday. "It's a remarkable story of an extraordinary life, which in so many ways reflects the changing face of the nation."
This is Kate's first interview since her engagement to Prince William in 2010.