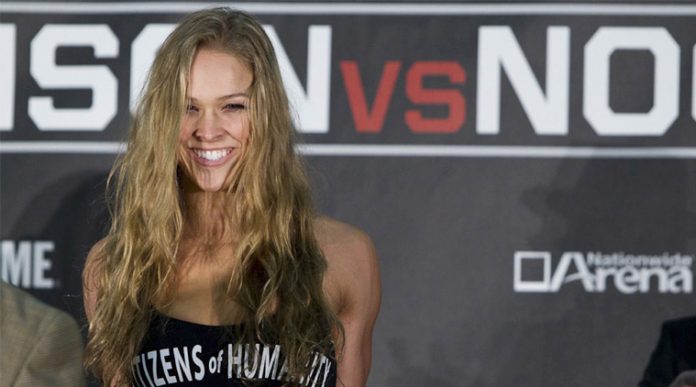 Former UFC women's champ Ronda Rousey did not take her first defeat in the sport very easily and admitted to thinking of committing suicide in the aftermath of her loss.
In an interview with Ellen Degeneres, the fighter said that while she was at the hospital, she believed that people would not care about her without her title, leading to her dark thoughts.
"Honestly, my thought in the medical room, I was sitting in the corner and was like, 'What am I anymore if I'm not this? Literally sitting there thinking about killing myself. In that exact second, I'm like, 'I'm nothing. What do I do anymore? No one gives a s*** about me anymore without this.'"
However, she said that the support of her partner, UFC fighter Travis Browne also proved pivotal in her recovery. She said that going through her loss was also an instrument for her to reevaluate her role, which is to be an example for picking oneself from defeat.
"Maybe that's what I'm meant for. I really do believe I'm still undefeated because being undefeated is a choice. Everybody has losses in their life, but I choose to always be undefeated," he said.
Meanwhile, former UFC champ Brock Lesnar also has a piece of advice to Rousey after she opened up about her thoughts on suicide after her loss, reported MMA Junkie.
The experienced fighter, who was a Division 1 wrestling champion before he was signed by the WWE and later the UFC, said that he has always been a fan of Rousey but has trouble with connecting to her initial perception to her loss.
"I think one thing that I learned, and that she should have learned a long time ago, is that you have to learn how to lose before you can actually win," he said through Twitter.
"That was one thing that my coach taught me at a very young age because I was a bad loser whenever I'd get beat; you've got to be able to get back on the horse. This life is very precious and very short, and one fight isn't going to make or break her career. She's just got to get back on the horse again and figure it out, and she will," he added.