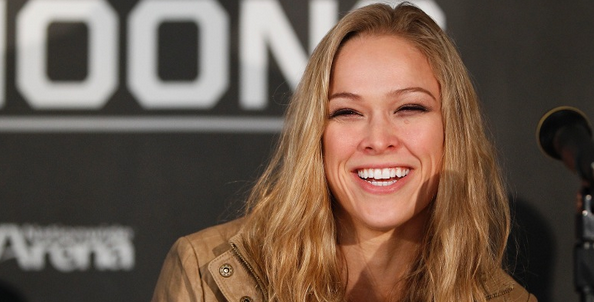 Ronda Rousey is currently on medical suspension following her devastating loss to Holly Holm in "UFC 193" back in November. The former undefeated champion went down with a single head kick by now UFC Bantam weight Champion, Holm.
It has been a year of ups and downs for the former Olympian as her schedule is far fuller than how it actually was a year before. This year, it was no longer just about training or going to the gym. Photo shoots for magazines and numerous appearances in various talk shows like "Ellen," "Kelly and Michael" and "The Tonight Show with Jimmy Fallon" and "Jimmy Kimmel Live!" to name a few have been penciled in what would be a momentous year for Rousey.
This also mirrors the sentiments of Holly's sister, Maria Burns Ortiz, who recently penned a lengthy but emotional letter in Vice Sports. An excerpt of the published article is as follows:
"Like every year, this was a collection of highs and lows, where you don't so much remember the details of the events but instead remember the emotions those moments evoke. We celebrated Ronda's February win over Cat Zingano in UFC 184, singing 'Happy Birthday!" at a restaurant in Hollywood as she devoured platefuls of chicken wings. We spent the week in Rio in a penthouse overlooking the beach, praying at the shrine inside Christ the Redeemer, and feeding monkeys after she knocked out Bethe Correia in August in 'UFC 190.' Those are the parts I remember far more than the actual fights."
The post also confirmed that Rousey was distracted more than ever coming into the octagon to face Holm. While it was not detailed whether it was in a bad or a good way, it still somehow affected her performance against the champion boxer.
In the end, while Ortiz acknowledged the fact that Rousey's loss signals the end, she followed it up by saying that it is also the start of a new beginning.