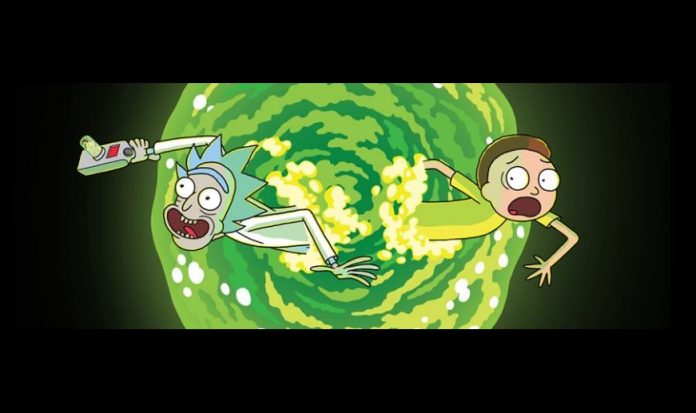 "Rick and Morty" is about to return to Adult Swim for its third season, and co-creators Dan Harmon and Justin Roiland, along with the rest of the show's team, are hard at work on the upcoming season. Recently, Harmon, Roiland, and co-writer/producer/voice actor Ryan Ridley previewed what fans can expect from season 3.
Speaking with reporters (via ShockYa), Roiland confirmed that they are thinking of doing more Interdimensional Cable episodes and that they are figuring out how to do it.
"It's very rough on production," said Roiland. "It's not an easy episode to make." Ridley added that they might introduce a recurring franchise that is very similar, and Roiland chimed in, saying that they can't divulge much about it, but there's room to do both in season 3.
The show creators are also considering bringing Meeseeks back, a character from season 1 that helped Rick's family with daily tasks. Harmon said that Roiland was very receptive about bringing back the character in season 2, and Roiland revealed that they have had Meeseeks in a few episodes in the upcoming season.
"It's funny cause throughout the course of season 3 we've had Meeseeks in like two or three episodes and ultimately we cut it because it's just like a background it's not really servicing it," Roiland explained.
The trio were also asked if season 3 will feature the Cthulhu monster which was seen in the opening sequence of the show, but Roiland chose to "plead the fifth" on that. However, Ridley said that fans will be pleased as they will be seeing things that have been requested to be featured on the show.
The second season of the animated series ended with Rick giving himself up and being jailed in an intergalactic prison to save his family. Fans are expecting that the season 3 premiere will see how Rick gets out of prison and how the Smith family is faring now that Earth is under the control of the Galactic Federation.
A season 3 premiere date for "Rick and Morty" has yet to be announced by Adult Swim.