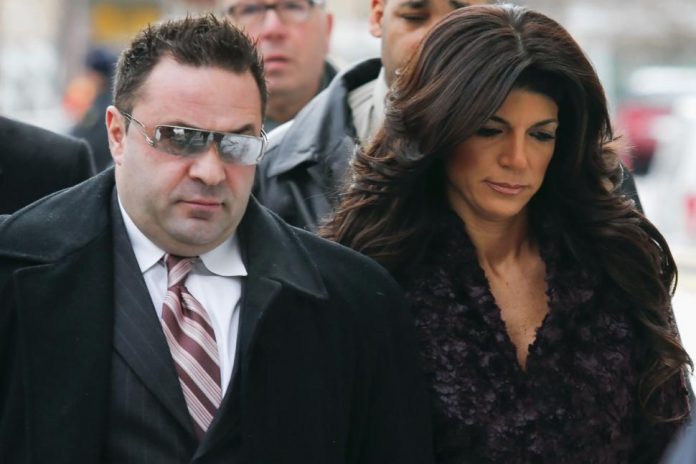 It seems like "Real Housewives of New Jersey" star Teresa Giudice has not lost her sense of humor after being inside the prison to complete her 15 months service term related to fraud charges with husband Joe Giudice.
Host of the show, "Watch What Happens Live," Andy Cohen shared that he is keeping in touch with Giudice, "She seems like she is okay. She definitely has not lost her sense of humor which I really admire. She's really funny in her emails," he told Entertainment Weekly exclusively.
When asked how he corresponds with her, Cohen revealed that there is a special prison email system, "She has to request you. You get a request saying, 'There is a prisoner requesting that you join up to this system.' Then you have to fill out all this stuff, your social security, all this information. Then you get approved by the system and then once you're approved, you have to log on and then you can email this person." He further added that if Giudice wants a visitor, he would be happy to see her.
Meanwhile, spokesman from Bravo for Real Housewives declined to comment on rumors that Giudice will be back on season seven of the reality series after her time in jail is up.
Presumably to keep her occupied, Giudice is reportedly working on a memoir as an inmate in Danbury, Connecticut's Federal Correction institution.
US Weekly shared an alleged few pages of her journal that chronicles her days from eating potato all the time, taking mass, talking about a prison fight, and her emails with daughter Gia who seemingly had a row with her father.
Based on a report by TMZ, an unnamed neighbor supposedly called the police when he stepped in during the father-and-daughter fight. No arrest has been made as the matter is said to have been settled peacefully.
No official comment has been made by any party yet.