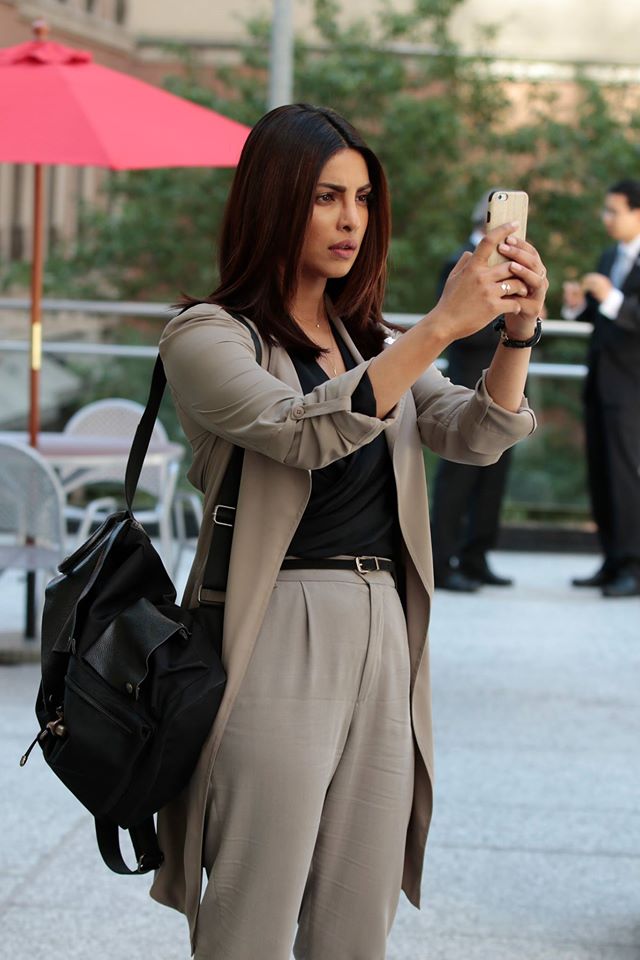 Season 2 of ABC's thriller drama "Quantico" is currently on a two-week hiatus and will return with a shocking revelation as Alex (Priyanka Chopra) goes undercover to infiltrate a terrorist group.
Titled "Stescalade," the synopsis for episode 3 reveals that the newly recruited CIA agent continues her training at The Farm, which focuses on assessment. In the future, Alex will go on a covert mission wherein the installment's antagonists will hold everyone hostage. However, it turns out that not everyone around her is a stranger.
In an interview with TV Guide, showrunner Josh Safran teased that Raina (Yasmine Al Massri) will be asking why she has been spared by the terrorist group. The reason is said to become apparent slowly and it will be the first clue in a larger conspiracy revolving around the hostages.
"Basically, that is something that she shouldn't have realized the idea that she wasn't killed and now that she's realized it, she's on the road to unraveling and unmasking some parties," he said. "But I want to say again that this event is basically in real time it's not exactly real time but it is all in one day. The information they get in one episode, they use in the next."
Down the line, episode 4 dubbed "Kubark" will see Alex trying to get close to Owen (Blair Underwood). On the other hand, the trainees are put through a training drill that tests their stress levels.
Meanwhile, in the future, the terrorist organization, who possibly becomes the overarching bid bad of the new season, will demand a trade a move that is predicted to end the stand-off.
Season 2 episode 3 has been moved due to the live airing of the U.S. presidential debate. It is slated to hit the small screens on Sunday, Oct. 16 at 10 p.m. ET instead, to be followed by episode 4 on Oct. 23.