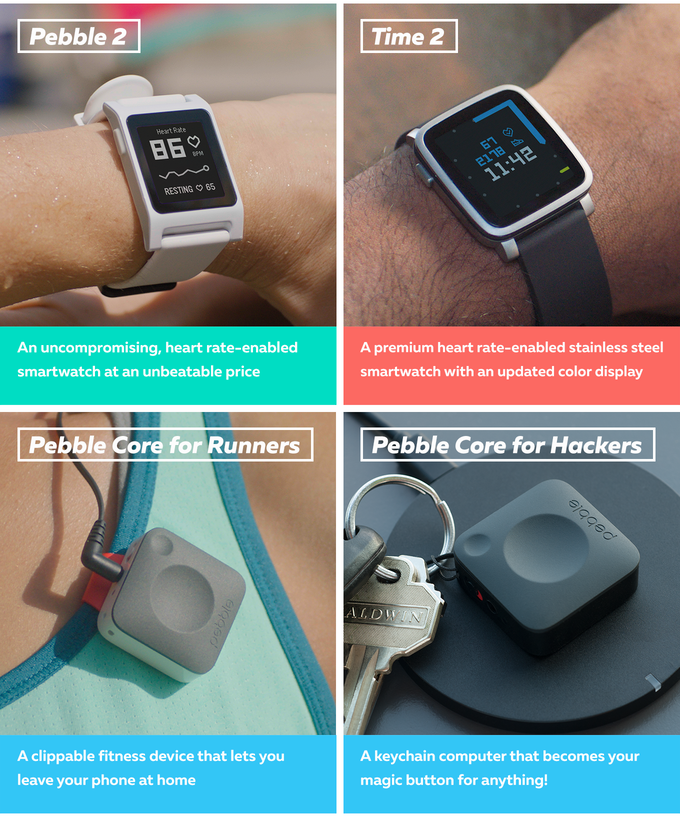 Following the mysterious countdown that was teased on their official website the day before the big reveal, Pebble finally announced three new Pebble devices. These three devices are composed of two direct sequels to the company's previous smartwatchesPebble 2 and Pebble Time 2while the third one is an entirely new device that boasts extreme mobility without the need for proximity to a smartphonethe Pebble Core.
As announced by Pebble, the three news devices are now available for funding on Kickstarter. The Pebble 2 is up for a proposed retail price of $99. The Pebble Time 2, on the other hand, is up for a price of $169, while the Pebble Core is up for $69.
On Kickstarter, users who will pledge a certain amount will be entitled to a certain equivalent item once the three new devices become available for release.
The Pebble 2 and Pebble Time 2 will have a heart rate monitoring function. Aside from this new feature, the smartwatches will have a waterproof build that will let them stay underwater for up to 30 meters deep.
In terms of battery, the new Pebble devices will live up to its reputation of being long-lasting device. The Pebble 2 can last for up to seven days, while the Pebble Time 2 can last for up to 10 days.
The Pebble Core, meanwhile, is a lightweight multi-functional box that can work even if there is no smartphone nearby. It can stream music from Spotify and sync GPS data with Runkeeper, Strav, and Under Armour Record.
"Bringing delightful, affordable wearable technology to the world is the puzzle Pebble lives to solve," Pebble said. "Our latest vision for the future is almost complete. We're back on Kickstarter for the most important pieceyou."
The Pebble 2 will start shipping in September 2016, the Pebble Time 2 in November 2016, and the Pebble Core in January 2017.