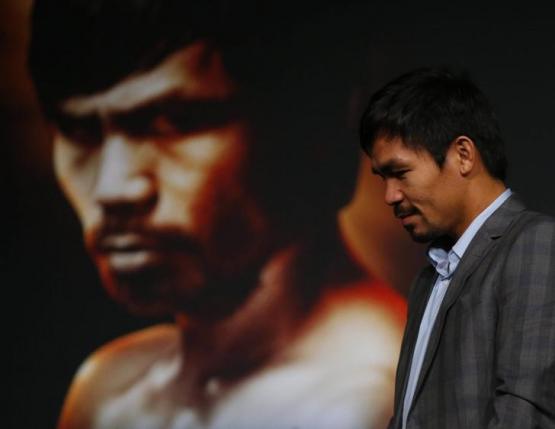 The Commission on Elections (COMELEC) of the Philippines is planning to block the broadcast of Manny Pacquiao's upcoming rubber match against Timothy Bradley.
Pacquiao and Bradley will be meeting for the third and final time on April 9th at the MGM Grand Garden Arena in Las Vegas, the same place where their two previous fights in June 2012 and April 2014 were held.
It will also be "Pacman's" 66th and final fight before he puts his sole focus on being a full-time public servant. He is running for Senator at the 2016 Philippine elections, which will be happening in May.
As an elite prizefighter, it is always expected for Pacquiao's fights to be filled with throngs of fans and supporters. This is where the COMELEC has their apprehensions, noting that the Filipino boxing icon would be getting a ton of media exposure through the fight's build-up.
According to the COMELEC's rules, this is prohibited for any political candidate to do since it will give the candidate the upper hand in terms of campaigning.
In a report by Philippine news outlet Rappler, COMELEC Chairman Andres Bautista says it's likely that they could block the fight's broadcast in the country but he also says that the decision of having Pacquiao go through with the fight or not would be beyond their control.
"That could be possible," Bautista said about blocking the fight coverage. "We have some form of control, or regulatory supervision, over entities which have a franchise during election period."
"But as to whether we can stop Pacquiao from fighting, that's different," he added.
Previously, Pacquiao's political rival Rep. Walden Bello addressed the said issue, noting how the upcoming match should be deemed illegal. He also added that Pacquiao "must have known" about the May 9th election schedule before taking the April 9th fight, noting that the eight-division world champion should not be getting the free publicity that being a top-level prizefighter entails.