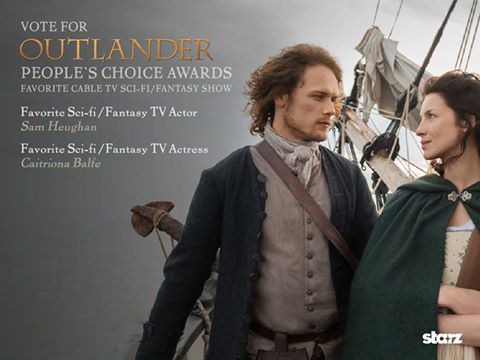 Viewers of Starz's sci-fi fantasy series, "Outlander" will see more elaborate costumes when the show premieres its season two.
Taking to Twitter, the network revealed an interesting detail of the production saying, "An #Outlander costume fact: 6,500 hangers have been used for Season 2. Our designers are pulling out all the stops."
According to Scotland Now, costume designer Terry Dresbach revealed that they did intensive research to get the outfits historically accurate as there is a huge difference between 18th century Scotland and 18th century Paris, "There's every single detail about what the button was made out of on the left cuff versus the right cuff. It gets pretty intense. There's not a lot of wiggle room, there's not a lot of room for error you need to get it right."
Although it's a designer's dream to create an "entire city's worth of costumes," Dresbach said that the reality is that the preparation is meticulous and there always seems to be not enough time, "So we just finished building 900 extras' costumes from scratch. It's madness, it's even crazier than last year, and we are starting all over from scratch with our principals again. So we are repeating the exact same process except that we have greater numbers, and a costume that would've taken a week to build takes two weeks; two weeks takes four weeks," she added.
Fans got a glimpse of the new clothing when some members of the cast were spotted filming in Prague – the location standing in as the Paris of the 1740s.
Based on Diana Gabaldon's second book "Dragonfly in Amber," the narrative of the second installment follows lead stars Sam Heughan and Caitriona Balfe on their quest in France to seek out Bonnie Prince Charlie to put a stop to the Jacobite rising.
Meanwhile, Heughan and Balfe have been nominated for the upcoming People's Choice Awards for the categories of Favorite Sci-Fi / Fantasy TV Actor and Actress.
Season two of Outlander is slated to premiere sometime in 2016.