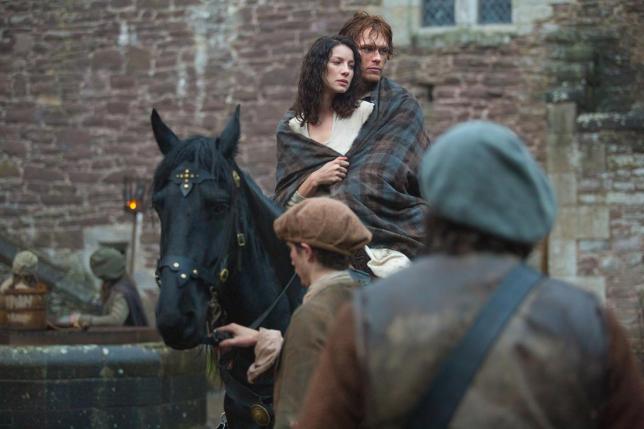 There will be many changes for the characters of Starz's Outlander in the second season, and it's not just about a change of scenery.
According to Caitriona Balfe, who plays the lead character Claire in the time-traveling series, her character will find out that she is pregnant, after she thought that she was incapable of bearing a child.
"It changes everything," Caitriona told Access Hollywood in an interview.
"When you kind of believe that something is impossible and then that changes… it brings up a lot of stuff about her own family and her past," she added.
The actress then outlined Claire's past and how difficult motherhood would be for her, as she has lost her own mother at age of 5. Balfe then said that Claire will find being a mother a challenge since she has no mother figure to guide her However, the pregnancy will be a major turning point in Claire's relationship with Jamie.
"It's something that brings Jamie and Claire really together, and it's a beautiful part of the story," she revealed.
Balfe also told TV Goodness that much of Claire's time, aside from her pregnancy, will be spent helping Jamie cope with the trauma of his experiences at Wentworth Prison. Balfe said that Claire will be busy discussing with Jamie the rising Jacobite rebellion in France in order to keep him from reliving the memories of Wentworth Prison.
In a change of pace from Season 1, the show's executive producer Ronald Moore told E! News that the second season will move away from Scotland and into Paris just before the outbreak of the Jacobite rebellion.
Moore, however, said that Season 2 will still connect to Scotland as it will pave the way for the Jacobite invasion of Scotland after the rebellion.
Season 2 will also introduce Jared Fraser and Le Comte St. Germain, who will be played by Stanley Weber and Robert Cavanaugh, respectively, the Inquisitr reported.