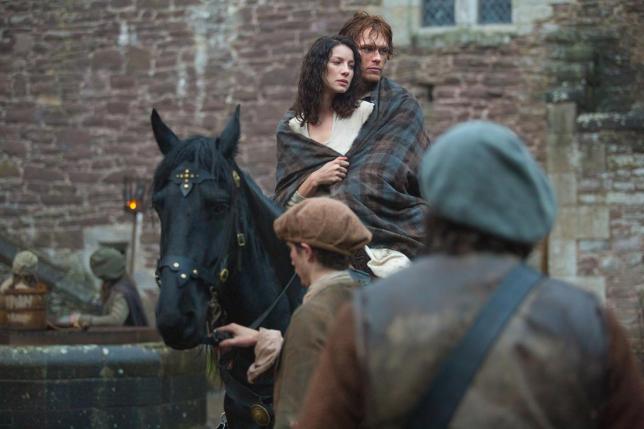 After much hype, the panel at Comic Con for the Starz historical show 'Outlander' left much to be desired from the show's cast and crew.
The show's stars, Sam Heughan and Caitriona Balfe together with writer Diana Gabaldon and executive producer Ronald D. Moore, appeared at Comic Con on Friday and dropped the barest of hints or spoilers for those fans who have been itching for some information on what the show's second season would have in store for them.
According to an article at Entertainment Weekly, the group summed up the upcoming season as a "honeypot" but neglected to give more details.
Heughan, however, did give some details in a separate interview during Comic Con with Entertainment Weekly's Jessica Shaw and Dalton Ross.
"The first half is the French Court and very sexy and voluptuous," Heughan explained. "And the second half is more blood and mud.
"Something for everyone," the actor concluded.
Production is underway for the second season, the Inquistr reported, but there is still no information on an official airing date.
Diana Gabaldon, who wrote the books 'Outlander and 'Dragonfly in Amber,' expressed her satisfaction with the writing of the second season.
Dragonfly in Amber is the second book in the series, and forms the basis of the second season.
"It's wonderful just to see how beautifully they've realized the story," the author told Variety.
Gabaldon also added that she understand what adaptations are, and finds the production's work on adapting her books into a TV show 'fantastic.'
Moore, however, said in an article at Design & Trend that it was difficult to adapt Dragonfly in Amber to a TV series.
"With this show it's very much every single episode block is we're doing a brand new movie. Here's a whole new set of challenges," the show's executive producer revealed.