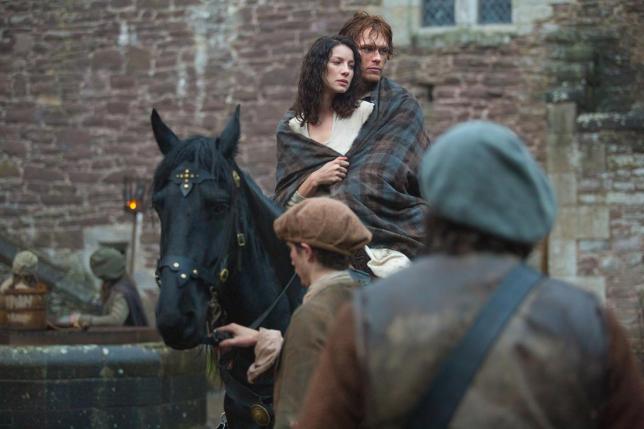 Looks like "Outlander" is trying to make up for the lack of any official information about the show just a few months ago. The phenomena dubbed by its followers as "Droughtlander," is now being turned around by a plethora of new information regarding the sophomore outing of the show shared by the cast and author of the adapted novel, Diana Gabaldon.
During this year's Television Critics Association event, Sam Heughan (Jamie Fraser), Caitrona Balfe (Claire Fraser), showrunner Ronald D. Moore and Gabalon made up the show's panel and gamely answered questions from the press.
When asked about what is the most notable distinction between seasons one and two, Heughan revealed that the setting will have a major change. "We're in Paris, so there's a completely different look to the show. The costumes look fantastic. It's very ostentatious."
On top of just the look of the season, the overall dynamics of the show has been changed as well as his and his wife's allies and enemies will be very varied. Heughan said in the end, "There's less people with swords and shields and more back-stabbings and politics."
In a report by Variety, the Scottish actor continued to delve in the thematic schemes of the new season by explaining that the danger that Paris will pose is less physical but more intellectual given that politics is included in the mix. But he also revealed that after the highly stressful Paris, Jamie and Claire will eventually be back to Scotland to face "blood and mud and gore. "
During the panel, Gabaldon also gave her insight on George R.R. Martin's delay in finishing "The Winds of Winter" which is also adapted in a highly followed TV series, "Game of Thrones."
"Unlike George, I write no matter where I am or whatever I'm doing," Gabaldon shared noting as well that every writer has his own pace in terms of writing.
"Outlander" season 2 is set to premiere this coming April on Starz.