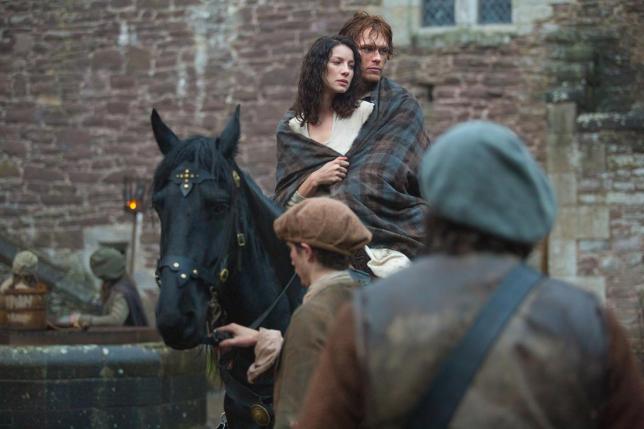 Ron Moore, executive producer of Outlander, reveals that there will be brighter days in the costumes of the characters for season 2 according to the International Business Times. The setting will leave Scotland and go to France. The three will have their adventures under the setting of King Louis XV's time. The Parisian statement will shift from earthy tones to golden and glittery ones for Claire, according to him. He also promised time traveler series crossovers in time for the San Diego 2015 Comic Con as reported by the Venture Capital Post. The crossovers are due to numerous references of book author Diana Gabaldon to Doctor Who characters interspersing with the Outlander characters.
France is chosen as the next setting for season 2 primarily because of the rich back story for Jamie Fraser, according to Yareah. He was an 18-year-old when he studied at a university in Paris. He lived with his father's cousin Jared there and for a second time, escaped from Jack Randell in 1740 to meet Ian Murray there to be a French mercenary. After someone hit him with an axe, he was sent to recover under abbot Alexander Fraser's supervision at St. Anne de Beaupre, making him step on French soil for the third time. Sam Heughan's character as a cultivated French gentleman will be explored in this season's run.
Some of the pieces of old season 1's clothing include the wedding dress of Claire, Jack Randall's British uniform, and Jamie's kilt. The costumes will remain on display until the end of the month at The Groove shopping center in Los Angeles. All of these old and new costumes were designed by Moore's wife Terry Dresbach. She is a huge fan of the Diana Gabaldon book from which the series was inspired according to the International Business Times.
The series has been known for not hyping up or modernizing the ancient setting of Scotland for season 1. But they are doing an edgier version for France while retaining the legacy of the time period being represented. The second season will feature the book Dragonfly in Amber from the book inspiration written by Gabaldon.