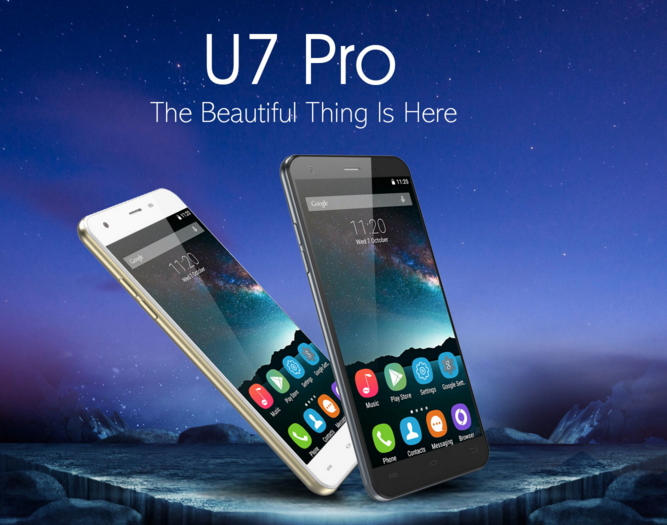 One of the most common problems in buying smartphones is how they cans cost an arm and a leg and then one mistake ruins the screen with permanent scratches. This is also one of the reasons why newer models have introduced heavy duty cases and covers that will protect the smartphone from ruggedness. Oukitel, a Chinese phone maker based in Shenzhen, has taken the next level in highlighting this feature when it released a video for its smartphone called the U7 Pro, becoming a chopping board and still emerging unscratched after.
U7 Pro comes in a 5.5 inch HD screen display at 1280×720 pixels with curved glass. It is powered by a quad core MediaTek MT6580 processor, along with 1GB RAM. It also comes in a 13 megapixels rear camera, 2 megapixel front shooter, as well as a built-in projector similar to what the Samsung Galaxy Beam lines offer.
This feature can project photos, videos, and documents on plain walls at 50 lumens, according to MobiPicker. Aside from these, U7 Pro offers convenience to the users with an easier access to the applications most frequently without unlocking screens. This can be done through tracing saved letters in the dark screen for saved applications, such as C for phonebook. The mobile device comes in three color options of Space Grey, Champagne Gold, and Ivory White.
Even if the phone did not focus on the specifications very much, cost-wise, U7 Pro is expected to retail at $70, which is way cheaper than most of the smartphones in the market. For those who are more interested in having a practical phone and are always on the go, the device seems to be capable of enduring outdoor ruggedness.
At the moment, there is no news yet if the smartphone will make its way to the United States, United Kingdom, and Australia.