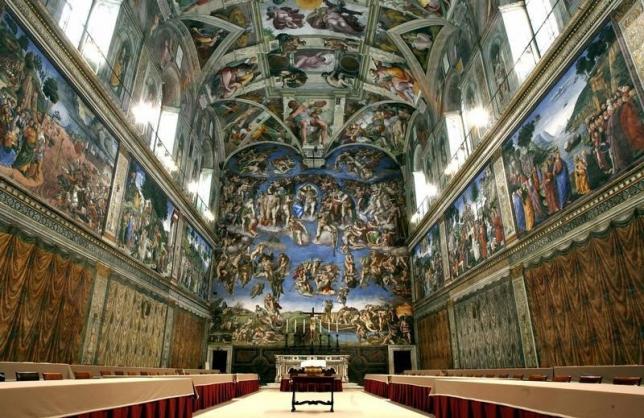 Michelangelo, known for his work on the ceiling of the Sistine Chapel and sculptures like the Pieta, Madonna of Bruges, and David, suffered from osteoarthritis.
A study published in the "Journal of the Royal Society of Medicine" found that despite Michelangelo's struggles on pain, swelling and stiffness, he was still able to continue his passion for the art creating paintings and sculptures that leave his audience in awe even generations after his death.
The Italian Renaissance sculptor, painter, architect and poet continued his works until six days before his passing.
Michelangelo's self-portaits created when he was 60 to 65 has shown joint degeneration on his left hand compared to his earlier portraits. He has mentioned his struggles on discomfort while he was writing letters to his nephew in 1552.
"It is clear from the literature that Michelangelo was afflicted by an illness involving his joints," said Dr. Davide Lazzeri, a specialist in plastic reconstructive and aesthetic surgery at the Villa Salaria Clinic in Rome. "In the past, this has been attributed to gout but our analysis shows this can be dismissed."
According to researchers, Michelangelo's case is a clear example of how osteoarthritis can't stop patients from staying active. Pounding and chiselling may have caused his joint condition but these activities have helped him preserve his hands, too.
"The diagnosis of osteoarthritis offers one plausible explanation for Michelangelo's loss of dexterity in old age and emphasizes his triumph over infirmity as he persisted in his work until his last days," Dr. Lazzeri added. "Indeed, the continuous and intense work could have helped Michelangelo to keep the use of his hands for as long as possible."
Doing intense work is healthier than living a sedentary lifestyle as lack of physical activities is linked to chronic and cardiovascular diseases as well as diabetes.