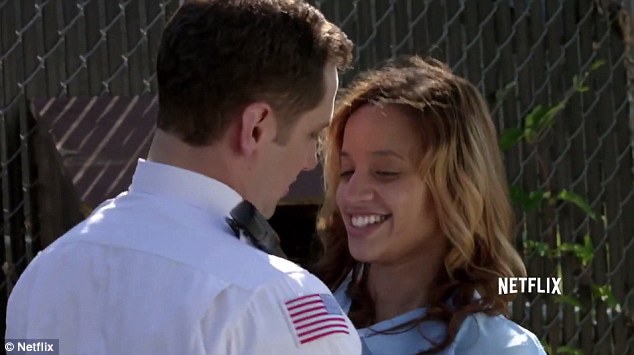 Former cast member Matt McGorry who played correctional officer John Bennett in the hit series "Orange Is the New Black" may be returning to Litchfield for the show's fifth season.
A photo with Laverne Cox posted on the official Instagram of the actor sent fans into frenzy sparking rumors of Bennett's involvement in the upcoming installment of the show. With "Orange Is the New Black" already in production for season 5 and with confirmation that Cox will be reprising her role as Sophia, fans were quick to speculate that McGorry spending time with the actress is a sign that he too is reprising his role.
It has been a while since the prison official has made an appearance in the Netflix series. After three seasons which included a love affair with Dascha Polanco's Daya and a budding family, he was written out of the dramedy. Now, after a season of absence which left his former lover on her own, it might be a good time to reintroduce him into the fold, narrative wise.
Back in July, the 30-year-old actor told Bustle that he had no idea if Bennett would ever come back to the show. "At this point, I don't know what will happen next," McGorry said without any tinge of regret from being written out of the series. "I wish I could give you more information, but I don't know anything at this point."
McGorry seems to be doing fine since his departure from "Orange Is the New Black." He scored a new gig in Shonda Rhimes' "How to Get Away with Murder," playing one of the thriller's main stars, Asher Millstone.
"Considering what their story actually looked like," McGorry furthered in regard to how Bennett and Daya's story was capped off, "it was probably the only way it could have ended."
If Bennett does not reappear in season 5, McGorry still has a plenty more opportunities to come back given that the series has already been renewed until the seventh season.
No official return date has been set for "Orange Is the New Black" but fans can expect that season 5 will be available on Netflix sometime next year.