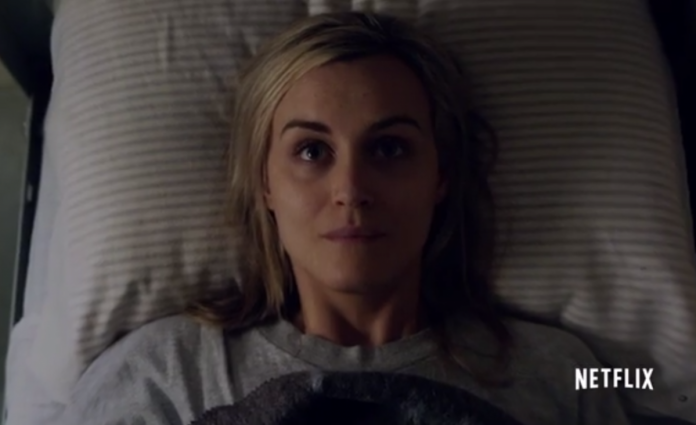 Filming for "Orange Is the New Black" season 5 is underway, and ahead of the new season, fan theories have started circulating online, and one of the latest rumors claim that another beloved character will meet her demise when the show returns to Netflix.
According to the latest rumor, season 5 might feature the death of Piper (Taylor Schilling), who happens to be one of the main characters of the series. Back in season 1, Piper started out as the lead of the series, before the show began to focus on other characters such as Crazy Eyes (Uzo Aduba), Sophia (Laverne Cox), and the other ladies of Litchfield prison.
While there has been no confirmation that Piper's death will be seen in the upcoming season, the death of a main character will certainly come as a shock to viewers, just like what happened in the Australian prison drama "Wentworth." In the show's recently concluded fourth season, the main character, Bea Smith (Danielle Cormack) was killed off after being stabbed by an inmate, and to this day fans cannot get over Bea's death. However, it might be too soon for "OINTB" to kill off another character as season 4 just saw the death of Poussey (Samira Wiley).
In the season 4 finale, Poussey was inadvertently killed by an inexperienced corrections officer. Viewers saw how Poussey couldn't breathe after the officer placed his knee on her back while she was face down on the floor, and she took her last breath as some of the ladies attempted to get the officer on her back.
When the show returns, the fallout from Poussey's death is expected to be featured, and the season 4 cliffhanger will be addressed by the Netflix show. The last time fans saw the "OINTB" gang, the ladies started a riot to protest Poussey's death, which ended with Daya (Dascha Polanco) pointing a gun at Humphrey's (Michael Torpey) head.
Polanco said that she has no idea if Daya will pull the trigger, but the actress told The Hollywood Reporter that she can definitely see the character doing it.
"Daya may be nice and nave, but she did live in a household where there was a lot of anger and that resides within her," said the actress. "Knowing that it's a guard on the floor, especially, she has resentment and that really flipped the switch."
"Orange Is the New Black" season 5 premieres in 2017 on Netflix.