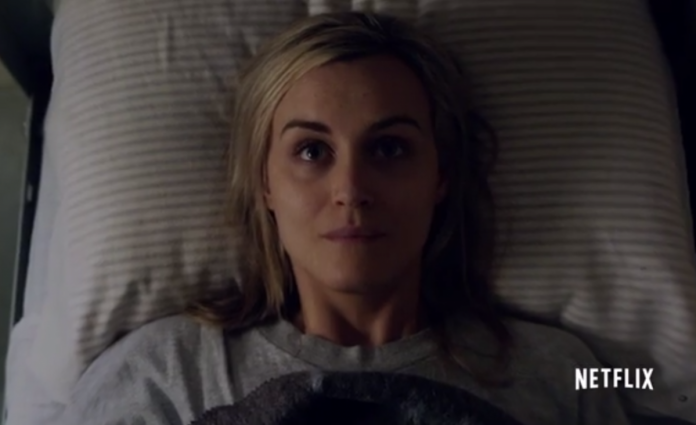 Rumors have it that the highly anticipated season 5 of Netflix's acclaimed prison drama "Orange Is the New Black" may showcase the death of another major character.
After the cliffhanger finale of season 4, some fans have realized that the series does not shy away from killing its beloved lead characters. Poussey's (Samira Wiley) demise apparently did not come as a complete shock based on the progression of the narrative.
Moreover, some believe that Poussey's death is somehow connected to Bayley's (Alan Aisenberg) life, while Daya (Dascha Polanco) may suffer the consequences of her decisions.
Although it remains to be seen who among the Litchfield Penitentiary inmates will be next, it is deemed that Piper's (Taylor Schilling) death is not possible yet since the story revolves around her life inside the prison. The show has been renewed for three more years which translates to seasons 5, 6 and 7 with showrunner Jenji Kohan remaining at the helm.
"Three more years! Not quite a political term, but still plenty of time to do some interesting things. In some cultures, 'May you lead an interesting life,' is a curse, but I don't live in those cultures. Here's to keeping it interesting," Kohan said in a statement released to Variety.
On a related note, actress Danielle Brooks who portrays the light-hearted Tasha "Taystee" Jefferson revealed that her role in the series has been inspired by her choice to have characters veer away from the stereotypical black woman.
Talking to The Guardian, the 27-year-old star shared that she was hesitant taking the role at first but casting director Jennifer Euston told her that Taystee was not the nasty black woman painted by the media but "more like the light of the prison." The part was also only meant for two episodes but she remains alive and is expected to return for the new installment.
Season 5 of "Orange Is the New Black" is predicted to air sometime in 2017.