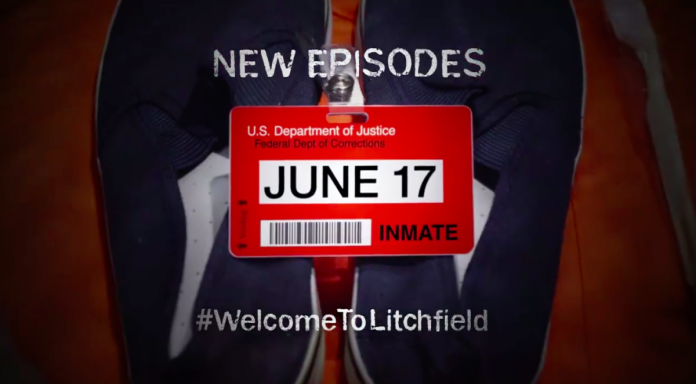 In just three months, season 4 of "Orange is the New Black" will return to the small screen with more inmates, backstory, and even love-hate relationship from the protagonists.
The upcoming run will pick up right after where season 3 left off, including some storylines on the love angle of Alex (Laura Prepon) and Piper (Taylor Schilling). In the previous season, the couple split because Piper had taken a liking and wandered to catch the eye of Stella (Ruby Rose).
According to a scoop from E! Online, fans can expect more of their love-hate peaks and valleys in the upcoming season.
Prepon said, "The Alex and Piper relationship is so awesome. It's so tumultuous… They love each other a lot. It's this crazy relationship, there's never a dull moment. I don't know if two people like that could ever ride off into the sunset, but we'll see what happens in season four. There's no shortage of stories to tell."
Season 4 will also feature some backstory and more inmates. Aside from this, the fourth installment is also expected to have "political agendas, the corporatization of the prison, the stratification of people into their little mosaic groups," as teased by series creator Jenji Kohan in the 2016 Winter Press Tour around two months ago, reported Express. Kohan also mentioned that there will be some of the current events and reality reflected in the story of season 4.
In the trailer released for season 4, the sneak peek showed already several people inside the jail, including Sophia (Laverne Cox) and several new faces. Alex is being carted off in what looks like a new prison environment.
Earlier this year, Prepon in an interview with Entertainment Weekly that season 4 looks like the "best so far" because of all the people and talent working behind it.
"Orange is the New Black" season 4 will premiere on June 17 on Netflix. The show has also been renewed for three more seasons.