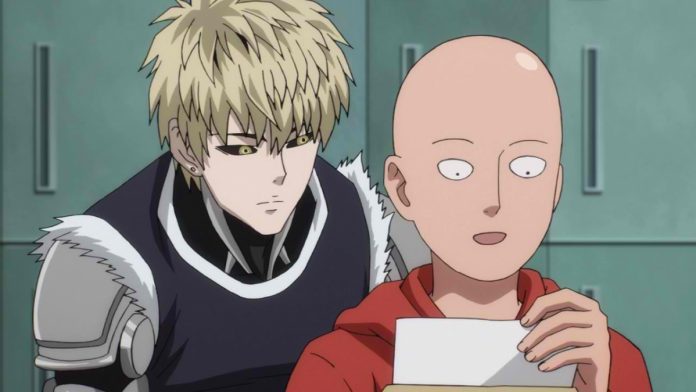 Rumors have it that when season 2 of widely popular anime series "One Punch Man" arrives, fans will see Amai Mask being the strongest antagonist that could defeat lead character Saitama.
With series creator Murata Yusuke reportedly announcing the the production for the new installment is currently underway, there are speculations that the narrative will feature the protagonist unleash his most powerful punch dubbed as the "serious punch." Amai Mask is described to be a Class A Rank 1 hero who was also the highest-ranked A-Class member of the Hero Asssociation. How capabilities include quick speed, making him unstoppable.
Moroever, it is believed that Garou also known as Human Monster will wreak havoc among the heroes, especially to Saitama. He was a former student of Bang or Silver Fang who was expelled from his dojo when he got involved in a rampage. Viewed as Mysterious Being by the Hero Association, his features involves long and spiky while hair, yellow eyes, sharp angles and muscular built. He is also said to have the goal of defeating the top-ranking S-Class and A-Class members.
When it comes to the plot of the next season, it is predicted that the story will pick up where the freshman run left off. The premiere episode allegedly titled "The Strongest Hero" will have Lord Boros using his regenerative abilities to counteract Saitama successfully. The fight is deemed to be a tie until Saitama uses his serious punch to clobber Boros off. During the same installment, Amai Mask is expected to arise as the new villain.
Some fans are assuming that with the production team apparently working on 100 sketches, inked pages, storyboard and editing for around 10 hours per day, the second season my be released sometime on November or December this year.
Yusuke has not commented on the matter officially, and available information should be taken with a grain of salt.