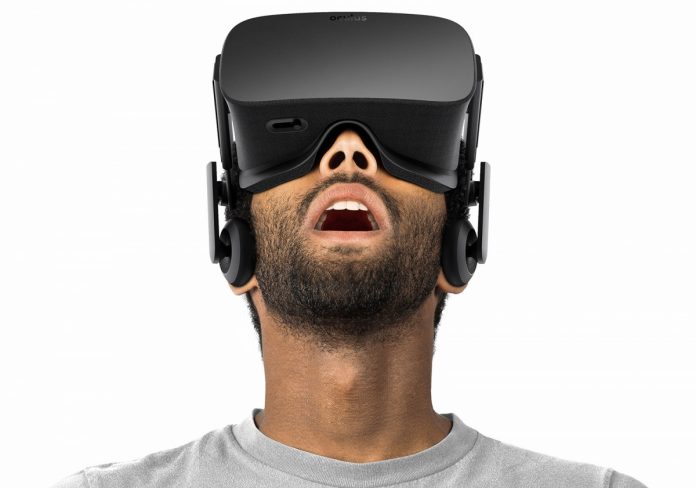 The Oculus Rift VR headset is now available for pre-order and will start shipping a few months from now.
Pre-order is currently open for eligible countries where Oculus will be able to ship the product to. A total of 20 countries were listed, they are: Australia, Belgium, Canada, Denmark, Finland, France, Germany, Japan, Iceland, Ireland, Italy, Netherlands, New Zealand, Norway, Poland, Spain, Sweden, Taiwan, United Kingdom, and the United States.
The Oculus Rift VR headset can be pre-ordered for $599 on the Oculus online shop, and it will start shipping units on March 28. The VR headset will also be available from select retailers in select locations starting April of this year.
Each pre-order package will have the headset itself, with built-in mic, sensor, and an Xbox One controller. The package will also include the Oculus Remote, a device that helps users navigate through content with the headset. Oculus describes the Remote as the "easiest way to introduce non-gamers to VR."
The headset will also come with two free games for people to immediately test out"Lucky's tale" by developer Playful and the pre-order exclusive game "EVE: Valkyrie" by CCP. More games were teased for the headset, with the company boasting about 100 titles set for release throughout 2016. They even announced that Minecraft is on its way to VR, too.
To know whether a computer can support the use of the Oculus VR, here are the system requirements:
graphics card: NVIDIA GTX 970 / AMD R9 290 equivalent or greater
processor: Intel i5-4590 equivalent or greater
memory: 8GB+ RAM
output: Compatible HDMI 1.3 video output
input: 3x USB 3.0 ports plus 1x USB 2.0 port
operating system: Windows 7 SP1 64 bit or newer
"This is just the beginning." The Oculus Team said. "We can't wait to share more about the incredible games and experiences coming to Rift this year. Touch will ship in the second half of the year and will unlock entirely new interactions that let people take their VR experiences further than ever before. Thank you for being part of this landmark moment in VR. We'll see you in Rift."