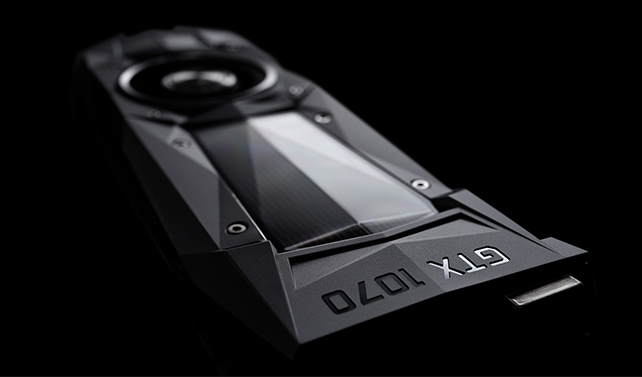 New information about the upcoming "little brother" of the GeForce GTX 1080, NVIDIA's monstrous new installment to its long running GeForce line of graphics processing units (GPU), has surfaced in the form of photographs of some custom versions alongside news that NVIDIA will be lifting its non-disclosure agreement (NDA) at the end of the month.
Videocardz shared some pictures of custom versions of the upcoming GTX 1070, specifically ones from the Inno3d company. According to the posts, Inno3d's GTX 170 line will feature the same HerculeZ cooling solution it used with the GTX 1080, fully incorporating the video card as part of the company's iChill series.
There will allegedly be two versions of the GTX 1070 iChill; the GTX 1070 iChill X3 and the GTX 1070 X4, with the main difference being that the X4 will come with a fourth fan on top of the three already present in both versions.
The GTX 1070 iChill X4's fourth fan will presumably be for cooling the unit's voltage regulator module (VRM), according to the website. Aside from the added fan, the other differences of the GTX 1070 iChill X4 and the X3 are presumably merely aesthetic like the X4's red section near the input-output (I/O) socket.
Inno3d's version of NVIDIA's GeForce GTX 10 line will also feature custom printed circuit boards (PCBs), though their changes from the Founder's Edition of the GTX 1080 and GTX 1070 will only feature little more than additional phases and another 6pin power connector.
More news and details about the upcoming GeForce GTX 10 family are expected to come sooner than everyone thought, as reports indicate that NVIDIA will be lifting its NDA on May 30. The lift will come barely half a month before the GeForce GTX 1070's release on June 10.
As for the GeForce GGTX 1080, the standard edition now retails on NVIDIA's online store for $699.