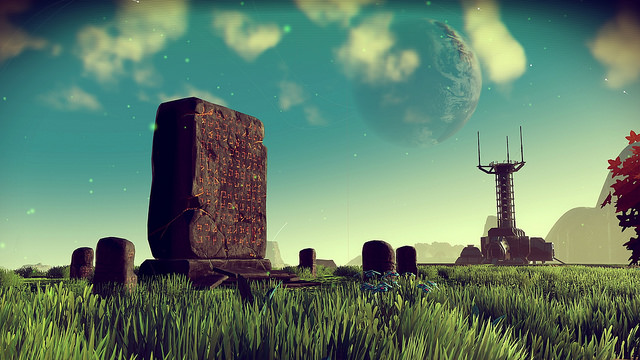 In just three months, the adventure and survival video game "No Man's Sky" will be launched.
Earlier this month, Sean Murray from Hello Games, developer of the title, revealed to the PlayStation Blog that "No Man's Sky" will be launched on June 21. Murray also explained that the reason why they have been very quiet after the game's announcement in the Electronic Entertainment Expo (E3) last year was because they have been working very hard on the details and development of the game.
To further hype the fans, Murray teased some tidbits, where he said players can explore, fight, and trade in a vast and open universe. In addition, fans who are very particular with the quality of the display may get a Blu-ray version of the title.
Fans are generally excited and happy not only because they already have a specific date to look forward to, but the game itself seems interesting for most.
"No Man's Sky" may also become available in a virtual reality set up, especially with the recent release of Sony's PlayStation VR, as well as the Oculus Rift. In an interview last year, Murray did not specifically say that the game will be compatible, but it is just because he is unsure which information he could reveal.
He said, "I don't know what I'm allowed to say," noted Games Radar. "It's something we're thinking about. Morpheus, Oculus… There's nothing more cool and sci-fi than VR and a big procedural universe. I think that, for the people who want to just explore, and even for the space combat and things like that, it would be a good fit. Let's put it that way."
Once released, "No Man's Sky" will be available for PC and PlayStation 4. During the announcement of PlayStation VR, one key feature that the headset has is its compatibility with the games in its new generation console. With this, the upcoming title will most likely be playable in a virtual reality setting, at least with Sony's device.