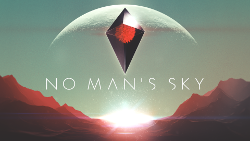 With all the promise Hello Games' No Man's Sky a promise of infinite possibilities in an infinite universefans can't help but think of how the game would feel if it were to come to the realm of Virtual Reality, through the PlayStation 4's Project Morpheus.
In his recent interview with Edge Magazine (courtesy of Games Radar+), game creator Sean Murray was very careful not to spill any specifics regarding the possibility of the upcoming game taking on the world of VR. However, he did not close the door to the development.
"I don't know what I'm allowed to say," he said in response to the question of a VR release. "It's something we're thinking about. Morpheus, Oculus… There's nothing more cool and sci-fi than VR and a big procedural universe. I think that, for the people who want to just explore, and even for the space combat and things like that, it would be a good fit. Let's put it that way."
Can't imagine how playing No Man's Sky in VR would feel like?
In a previous interview with 3 News, Murray discussed the infinite possibilities that the game is offering players. "There's lots. When we started off, we had 2 to the power of 32. We were using a random seed which was 32-bit and that's a really big number. It's such a big number that if a planet was to be discovered every second, it would take thousands of years to discover all the planets. We thought that was really good, then people started getting really interested in the game. We started thinking, what if millions of people play it? If they're all discovering planets every few seconds, maybe it'll only take a few years for them to discover them all. So we expanded what we were doing and went for a 64-bit seed, so that means there are now 2 to the power of 64 different planet permutations. There are now, like, 18 quintillion different planets."
So, as Murray puts it, everyone would probably be dead when all the planets in the game has been exhausted and discovered.
No Man's Sky is set for an indefinite release for the PlayStation 4 and PC.