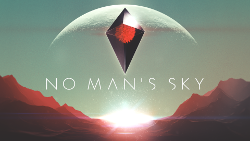 There is still no definite release date for the Hello Games title 'No Man's Sky.'
However, several dates have been put forward in speculation including Kanye West's birthday.
Design & Trend said that rumors speculate that Hello Games might release or at least make an announcement on No Man's Sky on Kanye West's birthday this year. The speculations began after Sean Murray sent a Tweet last month to the artist updating him on the development of the game.
Kanye West was born on June 8, 1977. The article noted that Hello Games in the past had released its video game "Joe Danger," the independent developer's first title, on Kanye West's 33rd birthday.
The tweet and the previous link between the developer and the artist have led to "diehard" fans speculating that more details about the game might be revealed on June 8, just a week before this year's E3 event.
On the other hand, GameSpot journalist Danny O'Dwyer theorized that No Man's Sky might not be released in 2015 at all.
O'Dwyer had mentioned in passing during a guest appearance at the Kinda Funny Gamescast that the game is "definitely not coming out this year" although he later clarified that it was his opinion as a journalist.
The game is reportedly scheduled for an exclusive release on the PlayStation 4 this year as reported by Design & Trend.
However, the actual release date remains a mystery, the Gospel Herald said.
Sony said that the game will receive full support from the company for integration with the PlayStation.
"We have been working very closely with the [No Man's Sky] developers and bringing it into our release program as if we had made it," PlayStation Managing Director Fergal Gara said in an article at the Venture Capital Post.
"We are not going to treat it any differently and we are going to put the full weight of PlayStation behind it."