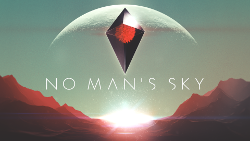 After numerous talks and rumors of a 'No Man's Sky' release date happening sometime soon this year, more speculations and words from fans and experts continue to pop out as everybody is waiting for news if the game would come out soon.
According to a report in the New Yorker, the game will definitely be launched by Hello Games this year. The site reported that the developer is scheduled to finish the game by the end of this year. No Man's Sky release date: Hello Games may release the game at end of 2015
'No Man's Sky' is an adventure video game being developed by Hello Games, which has special features as an open universe with players being free to explore and upgrade their character's weapons and purchase a variety of starships. The game is exclusively for the PlayStation 4 platform, although Hello Games has announced that the game will later be introduced to Windows platforms.
According to a report on Crossmap, the game will have a total of 18 quintillion different worlds, with different space exploration. These worlds will be complete with living, non-living, deadly, monstrous creatures and fantasy beings.
Since the game will be exclusively released on the PS 4 platform, PlayStation UK's Fergal Gara, speaking to MCV said that PlayStation is committed to giving its full support to the development of No Man's Sky. He also added that the game will be treated as if it was from one of their internal studios. He told the media about the close working relationship between Sony Computer Entertainment and Hello Games developers and spoke about the integration of the game into the company's release program.
However, the release date of the game still remains a mystery. Even as the company is determined to release it this year, there has been no news or a second trailer to keep the fans excited about its release.