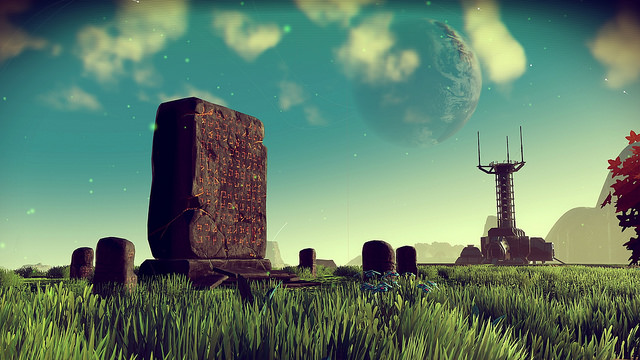 "No Man's Sky," the highly anticipated and highly ambitious game from developer Hello Games, finally got a release date. As reveled by the developer, the game will finally be released exclusively for the PlayStation 4 console on June 21.
It has been almost a year since the game was first showcased at the 2015 Electronic Entertainment Expo. The game was teased several times, and fans were made familiar with the game that was promoted to exceed their expectations with the wide scope and virtually endless possibilities of gameplay the title will offer. The game will be set in a location that is made of a myriad of 18,446,744,073,709,551,616 unique planets.
Sean Murray, Managing Director at Hello Games announced the official release date via a post on the PlayStation Blog. Murray also shared their team's experience in making the game a possibility.
"We've been a little quiet since we showed the game last year at E3, and it's because we've been heads down and hard at work on development," Murray said. "It's been a hectic but really exciting time for the team. Finishing a game is incredibly hard but lovely to watch as the pieces fall into place."
Murray also shared that some members of the press were been lucky enough to get picked by them to run a session in the game. The results, Murray said, were something that pays off all of their hard work.
"We pulled a few all-nighters this week in preparation!" he shared. "It was incredibly scary for us, but the moment we saw people start claiming discoveries, shouting and laughing at each other's screens, we knew the hard work was paying off, and could collapse contentedly in the corner."
It was also revealed that "No Man's Sky" will have a "full-blown" Blu-ray ritual version, aside from the standard PS4 digital download version, so players who would love to have a physical copy of the game would be able to keep one for themselves.