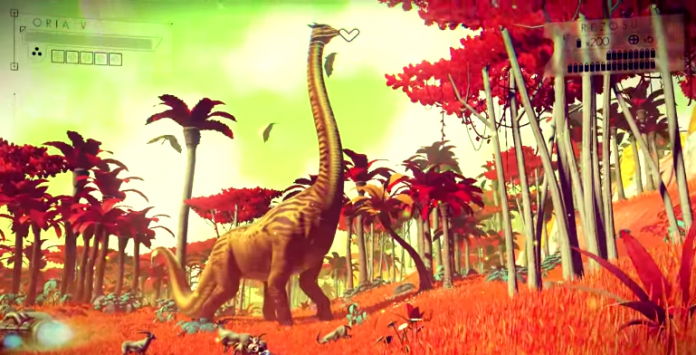 Things are going well over at Hello Games in terms of the supposed release for "No Man's Sky." Creator Sean Murray took to the game's official website to give waiting fans an update on how they are doing a little over month before the title finally drops.
"Every day, the game is getting better and better, and despite all the late nights (and early mornings) we're all working to get it finished and in your hands, it's amazing to see it all coming together," said Murray.
It appears that the game director is making sure that he goes to great lengths just to make sure that they acknowledge the anxiety and excitement for the new groundbreaking game. On top of that, by giving updates, he also inadvertently keeps the conversation going for "No Man's Sky." It can be remembered that the title was supposed to drop this month but was eventually delayed to August. Murray reasoned that they wanted to make sure that the game's edges were perfectly polished for a flawless experience for the gamers. Understandably, some fans were irked over the delay but some have taken it to the next level with multiple death threats sent to Murray over the hurdle.
Fortunately, things are shaping great for the game and if everything goes according to plan, "No Man's Sky" will eventually see the light of day on Aug. 9.
"Development is genuinely going well. This is the hardest working, most talented team I've ever worked with, and I'm so proud of what we're doing. For all our sakes though, we get one shot to make this game and we can't mess it up," Murray continued.
He ends the post on a positive note adding, "Every day I feel more sure it was the right decision. Thank you so much for your support and patience. The universe will be yours very soon."
The clamor for "No Man's Sky" is well placed given that is promising players a kind of gameplay that has yet to be tapped in the electronic entertainment market. The scope in itself is impressive with roughly 18 quintillion unique planets that players can explore.