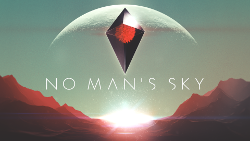 'No Man's Sky' has no release date yet and the internet is rife with speculations about the possible release date of the much awaited game, which is expected to come out very soon.
The speculations surrounding the game have only grown since the release of an extended footage by Hello Games, which released the footage at the Electronic Entertainment Expo, this year.
The footage, which is about six-minutes long, gives no information about the gameplay or the game setting.
It was anticipated earlier that the game would be released on the occasion of Kanye West's birthday, on June 8. But now the game is expected to release sometime next year, although Hello Games hasn't given any confirmation over the release date as of now.
And according to another report on Tech Times, the game will have a total of 18 quintillion different worlds, with different space exploration. These worlds will be complete with living, non-living, deadly, monstrous creatures and fantasy beings. The players will have the option of exploring these worlds and upgrading their characters, along with the command ships and starships.
According to a report by Gossip Herald, Hello Games will release the game on PS3 and PS4 consoles along with a simultaneous release on PC, as announced at the Electronic Entertainment Expo, this year.
As of now, what is known about the game is from the game's official description on the website, which is as follows:
"Whether a distant mountain or a planet hanging low on the horizon, you can go there. You can fly seamlessly from the surface of a planet to another, and every star in the sky is a sun that you can visit. Where you'll go and how fast you'll make your way through this universe is up to you. It's yours for the taking."
Talking about the release of the game, the report also suggested that the developers will release the game scheduled for next year, although Hello Games is yet to confirm the news about the release date.