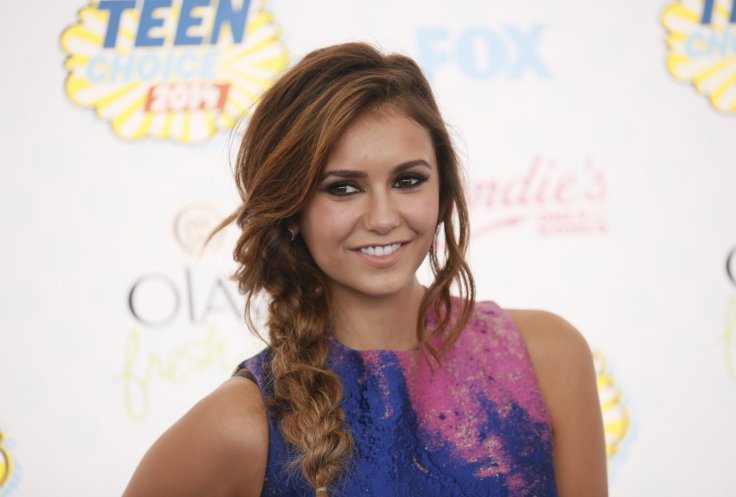 Various rumors suggest that Nina Dobrev of 'The Vampire Diaries' fame seems to be dating DJ Zedd, after deciding to quit the show.
The actress recently posted a picture of herself and DJ Zedd on her Instagram account leads to rumors that two may indeed be dating. DJ Zedd, who dated Dobrev's close friend Selena Gomez, is now hanging out with Dobrev despite of him breaking up with Gomez a while ago.
A source close to the two, speaking to Hollywood Inside, said, "They are friends right now mostly because of different fears. Zedd thinks Nina is hot and would date her in a heartbeat. A few things are holding stuff back. He is scared to be in the tabloids again and she doesn't want to upset Selena."
Another source, who happens to be in the friend circle, said, "Nina and Zedd aren't official yet, but they have been spending a lot of time together and there is definitely something there. Sure, it is a little wrong for Zedd to hook up with Selena's friend but after the way she treated him, it is almost poetic," according to Celebrity Dirty Laundry.
In other news, Dobrev has also posted pictures of her last moments on the sets of 'The Vampire Diaries.' Dobrev, who played the character of Elena on the show, recently announced that season 6 finale would be her last time on the show. To put an end to Elena's character, Kai puts her into a coma with a spell, putting her to sleep permanently, in the episode finale.
She posted a picture of herself and another lead actor on the show, Paul Wesley, along with a caption that read, "In honor of my final episode of The Vampire Diaries, and because it's Thursday, I'll be posting a throwback photo every hour on the hour. It's been 6 amazing yearsthere have been a million great memories. Thank you to everyone who has joined me on this incredibly journey. I love you all."