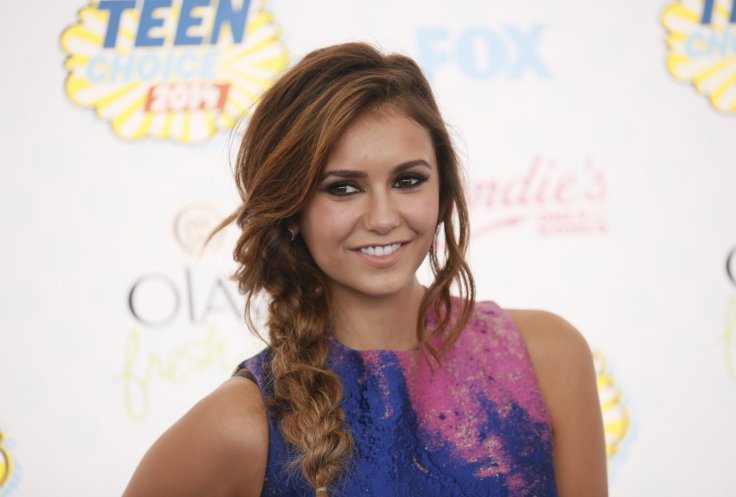 Fans of CW mega-hit series "The Vampire Diaries" alumni, Nina Dobrev, freaked out and went to an online frenzy with the speculation that the actress, finally, has a new man in her life.
The actress was seen to allegedly kiss "Whiplash" actor Austin Stowell, during Indianapolis 500 race on May 24. Adding to the rumour was Dobrev's own Instagram post of several photobooth pictures with the actor, where they can be seen to be comfortable with each other's company. Breathecast reports that the two have met through a mutual friend, Selena Gomez, who has co-starred with Stowell in the films, "In Dubious Battle" and "Behaving Badly."
However, a source told Hollywood Life exclusively, that the two are not dating and just hanging out as friends. Even though Stowell wants to have an actual relationship with Dobrev, the actress currently does not want to have any drama in her life, "They are having fun hanging out and he is more into her than she is into him. She really is interested in just being friends and hyper focused on her career." Stowell believes that in the future, his persistence will win out, the source added.
Dobrev recently quit her role as Elena Gilbert in the said series after six years, to focus more on having a career in movies. Her last serious relationship ended in 2013 after three years with fellow actor, Ian Somerhalder, who recently married "Twilight" actress, Nikki Reed. This sparked assumptions that she wanted to leave because of the marriage.
On an interview with E! News, Dobrev broke her silence and thought that the wedding is beautiful, "They look happy and I am happy, and so I don't see why there should be a problem with that. The drama is in the media, it's not with us. But of course, we're on a teen drama show, everyone is going to look for drama… I just ignore it," she said.